#1 Way to Keep Your College Kid Healthy This Fall
by Theresa Sirois, Social Media Coordinator 
---
As parents, we always want the best for our kids. This becomes increasingly difficult as our children grow and mature and head off to apartments or colleges all by themselves. While there are many things we lose control over after this epic move, there are a few things we still can help with. Safe sleeping is one of them.
Savvy Rest Dorm Bundle- available NOW*
You can maintain or begin your green lifestyle right in the dorm room with our selection of TwinXL organic bedding. The Clean Bedroom remains steadfast in our dedication to keeping you healthy regardless of your stage of life- college included!
Especially during these times of intense activity and study your body needs the time during sleep to recoup and rejuvenate. While we sleep, our immune system recovers and prepares for the day ahead. If your mattress is filled with airborne allergens and chemical toxins, your immune system will battle these rather than repair itself.
For the month of July, most* of our organic bedding selection is 20% OFF. This includes much of our TwinXL collection, perfect for dorm living! *excluded are Coyuchi, Savvy Rest & Company C
Sheets and Pillowcases: 
Blankets: 
Many of our organic blankets, throws, comforters and duvet covers are available in a standard twin size for your dorm to home convenience.
Mattress Toppers: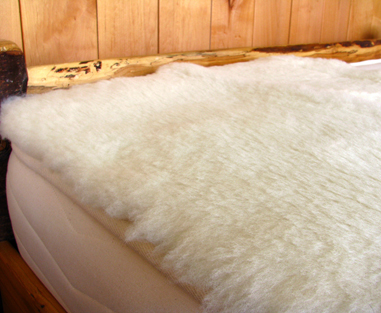 No need for a styrofoam egg crate anymore! The Clean Bedroom has a variety of safe, non-toxic mattress toppers available in TwinXL. Our best seller is the Happy lamb fleece topper from Holy Lamb Organics, which of course, is also 20% OFF.
Mattress Pads:
Protect your mattress and block the chemicals from the standard dorm mattress with one of our organic mattress pads, available in Twin XL.
Body Pillows:
Body pillows are a common dorm-favorite and are extremely helpful in cushioning pressure points and enhancing a restful night of sleep. We have several that are available in our 20% OFF promotion.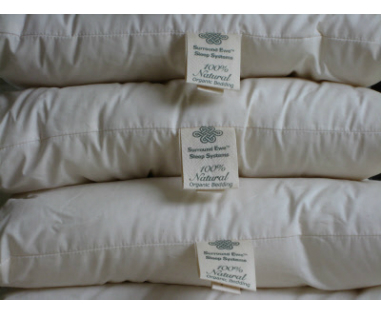 Pillows:
Sleeping on the wrong pillow can result in a sore neck and morning headaches. You can be plagued with allergic reactions from dust mites, mold or mildew build-up in your pillow. For a better night's sleep, choose pillows that contain natural or organic fillings and organic outer coverings.
* Savvy Rest Dorm Bundle:
Savvy Rest products are excluded from our 20% OFF promotion, but be sure to snatch up the savings with their exclusive dorm bedding bundle pictured above. Great idea for a graduation gift!
We are here to help you with these important investments in your child's future. If you have questions, concerns, or want to test out any of these items just stop in to your local showroom or call our customer service team at 866.380.5892.
And congratulations! We are thrilled to be a part of this major milestone for you and your family.