Who's Sleeping in Your Bed?
by Theresa Sirois, Social Media Coordinator 
---
We get it. Many of us have more than just our own opinion to consider when selecting a mattress, which is why our customizable beds have proved so popular- each sleeping partner can get the firmness s/he desires and needs. So, who else ends up in your bed other than your sleeping partner- the baby, the older child who had a nightmare, Fido, Fluffy?
Historically, there have been debates on all counts about who should or shouldn't sleep in your bed. When considering bed sharing with your pet, how do you ensure you all get a good night's sleep? Psychology Today states that 70% of Americans sleep with their pets, the majority of which complain of constant sleep disturbances. This survey though, does not take any other external factors into account: mattress selection, allergies, health, etc.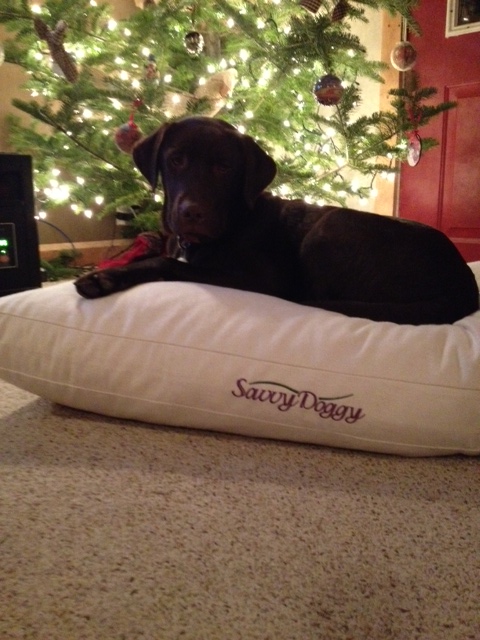 Our friends at OBASAN published a recent blog on this topic and weighed in with their opinion that, as long as you keep a good night's sleep a priority, then sleeping with your pets is not a big deal! In fact, as OBASAN mentions, some people actually sleep better with their pets!
Regardless of your co-sleeping arrangement, The Clean Bedroom recommends you take everyone's sleep seriously. The best night's sleep can be achieved when your body isn't busy fighting off the toxins inside your mattress and bedding. A customized mattress will help you achieve optimal comfort and support.  Here are a few tips to get a great night's sleep, even with Fido and Fluffy:
Pet Health. Be sure your pets make regular visits to your veterinarian, and that you are treating them for fleas and intestinal parasites so that bed-sharing doesn't turn into bug-sharing.
Allergies. Check with your own doctor to be sure that your coughing, sneezing, itchy or watery eyes, and/or inability to sleep isn't due to the fact that you're allergic to your furry friend. Something that can help reduce dander and other airborne allergies is an air purifier.
Give everyone their own space. Animal behaviorists agree, even if you choose to bed-share, it is important for both master and pet to have their own sleeping spots. Treat Fido or Fluffy to an organic bed of their own. Chemicals in traditional pet mattresses tax their immune systems the same way they do ours.
Dogs and cats give themselves over to sleep so completely that just being near a sleeping animal can be soothing. They are naturally modeling for us what it's really like to de-stress. The warmth of their bodies is relaxing, and their presence is a steady reminder of unconditional love and protectiveness. Research has shown that overall, people lose only a few minutes of sleep to their furry bunkmates. So carry on co-sleepers! Carry on!
Tell us your story! Share your pet pics with us on twitter using #TCBpets
As always, for the latest healthy sleep information, be sure to find and follow us on  Facebook, Twitter, Pinterest, Instagram, and NOW Tumblr!