STEP 1
Locate the cutter to unwrap plastic packaging.
Insert the cutter and follow the dotted line to unwrap the mattress.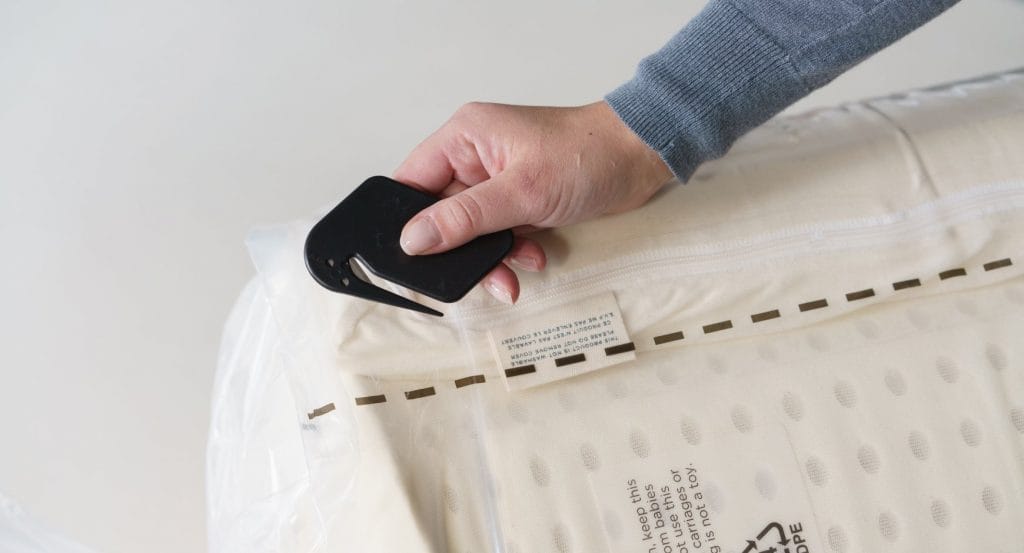 ---
STEP 2
The mattress will slowly expand.
Make sure no pets or kids around when unwrapping.
---
STEP 3
Unfold the mattress.
Since it was tightly rolled, you may have to manipulate the mattress to make it flat again or leave it rolled side down on a flat surface overnight for it to regain its shape.
---
STEP 4
Place your protector over the mattress, and your baby is ready for a healthy sleep!