Obasan Child Bed Assembly
STEP 1
Locate the cutter to unwrap plastic packaging.
Insert the cutter and follow the dotted line to unwrap the mattress.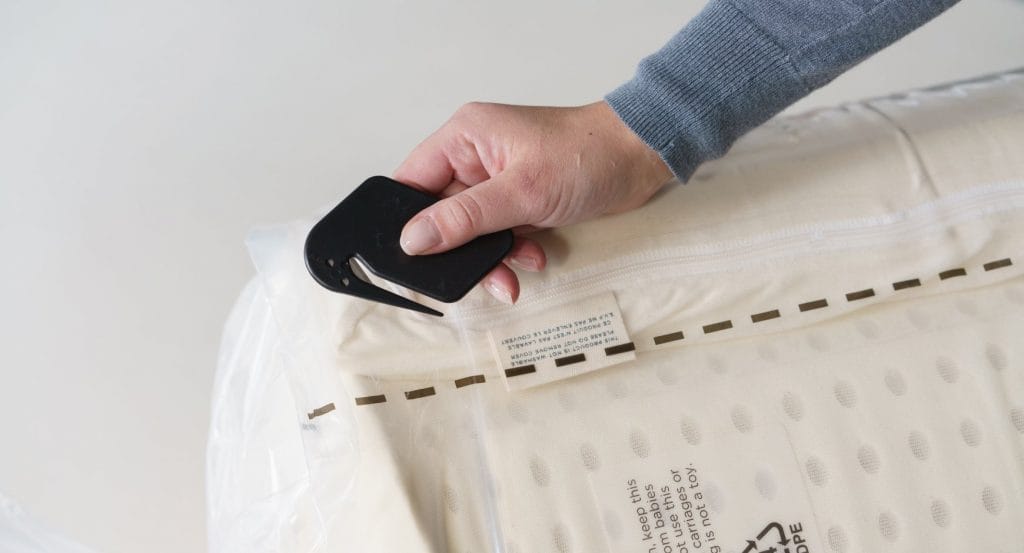 ---
STEP 2
The mattress will slowly expand.
Make sure no pets or kids around when unwrapping.
This model is dual-sided; you can use either the firm side or the medium side.
The top side of the mattress is medium and the bottom side is firm. You can base yourself on the logo to know which side is which.
---
STEP 3
Lay the mattress over our foundation or solid-slatted base.
When using a slatted base, please make sure the gaps in between are not wider than 3" apart and that they are very sturdy.
Please do not hesitate to call us to make sure that your kid's mattress is properly supported.
---
STEP 4
Place your protector over the mattress, and your child is ready for a healthy and cozy sleep!