Description
Small enough to be portable. Powerful enough to combat localized VOC, chemical odor and particle removal for your office, hotel room or small room in your home.
Choose the right cleaning power for your situation – the Vocarb AirMed 1 MG features a carbon blend that works especially well for VOC volatile organic compounds, such as benzene and formaldehyde removal, while the AirMed 1 MG with the Exec Carbon Blend removes localized chemicals, odors and particles.  This unit works well for those who wish to remove cold viruses in their offices.
This unit comes in white only.
AllerAir has been making air cleaners since 1996, and has offices in both the US and Canada.
AllerAir units have sturdy metal housing, and feature powder-coated paint, so as to prevent off-gassing. Their carbon filters are lined with two additional pre-filters which extends the performance of the Super HEPA filter.  Their carbon canisters are refillable and eco-friendly.
Because this item is bulky, an extra shipping fee is added.
Name
AllerAir AirMed 1 MG - Vocarb
AllerAir AirMed 1 MG - Exec
SKU
ATAST1022210-vocarb-shipping
ATAST1022210-exec-shipping
Price
$404.98
$354.98
Filter type
Vocarb
Exec
Shipping
Because of the weight and bulkiness of this item, there is an extra delivery fee of $55. Items are made to order and will ship in 7-10 days.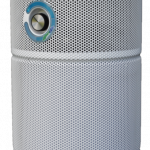 | | |
| --- | --- |
| Name | AllerAir AirMed 1 MG - Vocarb |
| SKU | ATAST1022210-vocarb-shipping |
| Price | $404.98 |
| Filter type | Vocarb |
| Shipping | Because of the weight and bulkiness of this item, there is an extra delivery fee of $55. Items are made to order and will ship in 7-10 days. |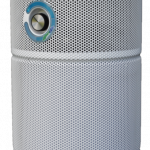 | | |
| --- | --- |
| Name | AllerAir AirMed 1 MG - Exec |
| SKU | ATAST1022210-exec-shipping |
| Price | $354.98 |
| Filter type | Exec |
| Shipping | Because of the weight and bulkiness of this item, there is an extra delivery fee of $55. Items are made to order and will ship in 7-10 days. |