Description
If you are a smoker or live with a smoker, this air cleaner is designed for you. This powerful unit will rid the air of dangerous chemicals and smoke on a continuous basis.
The pollutants caused by smoking are actually a bit smaller than most other particles and can adhere to other household objects. This air purifier is tailor-made for cigarette smoke, removing harmful chemicals and lingering odors. It features a large deep-bed carbon filter, a tar-trapping pre-filter and a Super HEPA filter for particles.
AllerAir units have sturdy metal housing, and feature powder-coated paint, so as to prevent off-gassing. Their carbon filters are lined with two additional pre-filters which extends the performance of the Super HEPA filter. Their carbon canisters are refillable and eco-friendly. Each unit is made to order.
Because this item is bulky, an extra shipping fee is added.
Name
AllerAir AirMedic Pro 6 HDS - Black
AllerAir AirMedic Pro 6 HDS - White
AllerAir AirMedic Pro 6 HDS - Sandstone
SKU
A6AS21256140-Black
A6AS21256140-White
A6AS21256140-Sandstone
Price
$999.98
$999.98
$999.98
Color
Black
White
Sandstone
Shipping
Because of the weight and bulkiness of this item, there is an extra delivery fee of $65. Items are made to order and will ship in 7-10 days.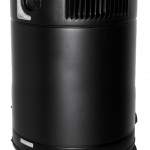 | | |
| --- | --- |
| Name | AllerAir AirMedic Pro 6 HDS - Black |
| SKU | A6AS21256140-Black |
| Price | $999.98 |
| Color | Black |
| Shipping | Because of the weight and bulkiness of this item, there is an extra delivery fee of $65. Items are made to order and will ship in 7-10 days. |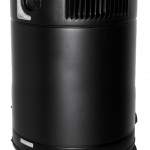 | | |
| --- | --- |
| Name | AllerAir AirMedic Pro 6 HDS - White |
| SKU | A6AS21256140-White |
| Price | $999.98 |
| Color | White |
| Shipping | Because of the weight and bulkiness of this item, there is an extra delivery fee of $65. Items are made to order and will ship in 7-10 days. |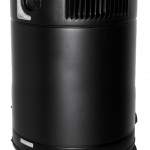 | | |
| --- | --- |
| Name | AllerAir AirMedic Pro 6 HDS - Sandstone |
| SKU | A6AS21256140-Sandstone |
| Price | $999.98 |
| Color | Sandstone |
| Shipping | Because of the weight and bulkiness of this item, there is an extra delivery fee of $65. Items are made to order and will ship in 7-10 days. |