Description

Find deep sleep and a lightweight cover in the blanket-like Ogallala Flora: the plush, ultra-lightweight comforter that's perfect for warmer climates. Its ultra-lightweight build and 383-thread count cotton sateen give you an airy texture that's perfect for nights when you want just the plush feel of a comforter. The Flora brings a whisper of warmth that helps you slip into sleep on those warm summer nights.
Ogallala Flora features Ogallala® Down 600-fill
70-percent white goose down and 30-percent Syriaca clusters
Hypoallergenic, natural, biodegradable, renewable, efficient, saves energy and reduces carbon footprints
Ogallala® Down protects monarch butterfly habitat
383-thread count cotton sateen
9″ sewn thru box
RDS (Responsible Down Standard) certified down
Oeko-Tex Standard 100 certified products
15 Year Guarantee
Consider features of each comforter and temperature you like to sleep in: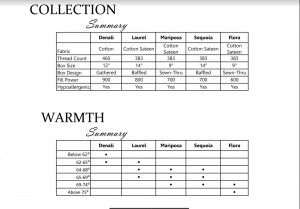 Click to expand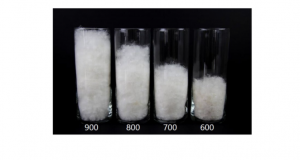 Amount of fill in one ounce
Allergic to down? Choose Ogallala® Down
Ogallala® Down combines two natural fibers to give you a tranquil, restful night's sleep, even if you have allergies to down. Hypodown is 70% Goose Down and 30% Syriaca Clusters, a natural fiber that dust mites do not like.
Ogallala Flora comes with a fifteen-year guarantee. It is an heirloom product, made to last.
Name
Ogallala Flora Ogallala® Down Comforter/Duvet
Ogallala Flora Ogallala® Down Comforter/Duvet
Ogallala Flora Ogallala® Down Comforter/Duvet
Ogallala Flora Ogallala® Down Comforter/Duvet
Ogallala Flora Ogallala® Down Comforter/Duvet
SKU
AGHCD-twin-flora-600-loft-xlight
AGHCD-fqueen-flora-600-loft-extralight
AGHCD-king-flora-600-loft-extralight
AGHCD-super-king-flora-600-loft-extralight
AGHCD-grand-king-flora-600-loft-extralight
Price
$480.00
$588.00
$663.00
$825.00
$713.00
Comforter Model
Flora 600 LOFT
Flora 600 LOFT
Flora 600 LOFT
Flora 600 LOFT
Flora 600 LOFT
Comforter Size
Twin
Full/Queen
King
Super King
Grand King
Comforter Style
Lightweight
Lightweight
Lightweight
Lightweight
Lightweight
Shipping
This item typically ships within 4-7 days This item ships within the US only Free shipping on most bedding orders over $300+ in the continental U.S. For details >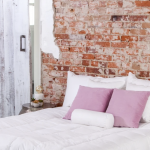 | | |
| --- | --- |
| Name | Ogallala Flora Ogallala® Down Comforter/Duvet |
| SKU | AGHCD-twin-flora-600-loft-xlight |
| Price | $480.00 |
| Comforter Model | Flora 600 LOFT |
| Comforter Size | Twin |
| Comforter Style | Lightweight |
| Shipping | This item typically ships within 4-7 days This item ships within the US only Free shipping on most bedding orders over $300+ in the continental U.S. For details > |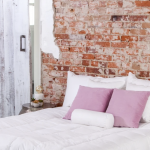 | | |
| --- | --- |
| Name | Ogallala Flora Ogallala® Down Comforter/Duvet |
| SKU | AGHCD-fqueen-flora-600-loft-extralight |
| Price | $588.00 |
| Comforter Model | Flora 600 LOFT |
| Comforter Size | Full/Queen |
| Comforter Style | Lightweight |
| Shipping | This item typically ships within 4-7 days This item ships within the US only Free shipping on most bedding orders over $300+ in the continental U.S. For details > |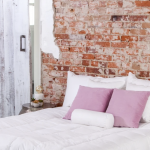 | | |
| --- | --- |
| Name | Ogallala Flora Ogallala® Down Comforter/Duvet |
| SKU | AGHCD-king-flora-600-loft-extralight |
| Price | $663.00 |
| Comforter Model | Flora 600 LOFT |
| Comforter Size | King |
| Comforter Style | Lightweight |
| Shipping | This item typically ships within 4-7 days This item ships within the US only Free shipping on most bedding orders over $300+ in the continental U.S. For details > |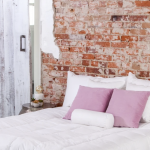 | | |
| --- | --- |
| Name | Ogallala Flora Ogallala® Down Comforter/Duvet |
| SKU | AGHCD-super-king-flora-600-loft-extralight |
| Price | $825.00 |
| Comforter Model | Flora 600 LOFT |
| Comforter Size | Super King |
| Comforter Style | Lightweight |
| Shipping | This item typically ships within 4-7 days This item ships within the US only Free shipping on most bedding orders over $300+ in the continental U.S. For details > |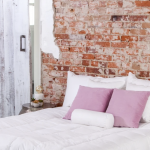 | | |
| --- | --- |
| Name | Ogallala Flora Ogallala® Down Comforter/Duvet |
| SKU | AGHCD-grand-king-flora-600-loft-extralight |
| Price | $713.00 |
| Comforter Model | Flora 600 LOFT |
| Comforter Size | Grand King |
| Comforter Style | Lightweight |
| Shipping | This item typically ships within 4-7 days This item ships within the US only Free shipping on most bedding orders over $300+ in the continental U.S. For details > |