Description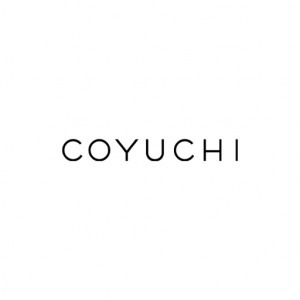 Choose these COYUCHI® brushed flannel pillowcases for a deliciously thick, soft, and warm experience that will wrap you in comfort.  At a weighty 6 ounces, they are luxurious and oh-so-comfy. Coyuchi weaves these pillowcases from pure organic cotton and they're brushed many times over to make them soft and pill-resistant. The cotton is 100% organic, and is sourced in Turkey and woven in Portugal.
The pillowcases have a 4″ self-hem.
Sheets sets are also available.
Pillowcases are available in Standard/Queen and King sizes.
100% GOTS-certified organic cotton
Soft and plush, yet durable
Generously sized for easy fit
Coyuchi uses only 100% organic cotton because they believe that fibers from nature are just perfect as they are. They never blend their fibers with any synthetic materials, such as polyester.  They work hard to be sure their products are clean and toxin-free.  You can count on Coyuchi products to be made from pure materials – 100% organic cotton. You can rest easy knowing that you are laying your head on the purest and most sustainable materials.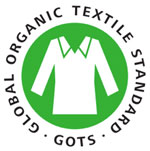 Name
COYUCHI Organic Cotton Cloud Brushed Flannel Pillowcases
COYUCHI Organic Cotton Cloud Brushed Flannel Pillowcases
COYUCHI Organic Cotton Cloud Brushed Flannel Pillowcases
COYUCHI Organic Cotton Cloud Brushed Flannel Pillowcases
SKU
COY-1019104
Coy-1016813
Coy-1019105
Coy-1016812
Price
$48.00
$48.00
$58.00
$58.00
Size
Standard
Standard
King
King
Type
Pillowcase
Pillowcase
Pillowcase
Pillowcase
Color
Alpine White
Natural_Undyed
Alpine White
Natural_Undyed
Shipping
This item typically ships in 7-10 business days. This item ships within US only Shipping times and rates: For details >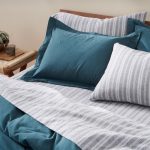 | | |
| --- | --- |
| Name | COYUCHI Organic Cotton Cloud Brushed Flannel Pillowcases |
| SKU | COY-1019104 |
| Price | $48.00 |
| Size | Standard |
| Type | Pillowcase |
| Color | Alpine White |
| Shipping | This item typically ships in 7-10 business days. This item ships within US only Shipping times and rates: For details > |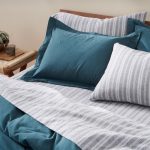 | | |
| --- | --- |
| Name | COYUCHI Organic Cotton Cloud Brushed Flannel Pillowcases |
| SKU | Coy-1016813 |
| Price | $48.00 |
| Size | Standard |
| Type | Pillowcase |
| Color | Natural_Undyed |
| Shipping | This item typically ships in 7-10 business days. This item ships within US only Shipping times and rates: For details > |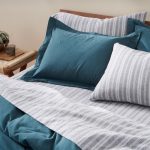 | | |
| --- | --- |
| Name | COYUCHI Organic Cotton Cloud Brushed Flannel Pillowcases |
| SKU | Coy-1019105 |
| Price | $58.00 |
| Size | King |
| Type | Pillowcase |
| Color | Alpine White |
| Shipping | This item typically ships in 7-10 business days. This item ships within US only Shipping times and rates: For details > |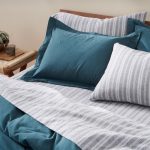 | | |
| --- | --- |
| Name | COYUCHI Organic Cotton Cloud Brushed Flannel Pillowcases |
| SKU | Coy-1016812 |
| Price | $58.00 |
| Size | King |
| Type | Pillowcase |
| Color | Natural_Undyed |
| Shipping | This item typically ships in 7-10 business days. This item ships within US only Shipping times and rates: For details > |