Description
This Libeco Napoli Vintage Linen Blanket is generously sized and oh-so-luxurious!  Libeco's Vintage Linen is a fairly dense woven linen that is strong and durable, yet very soft. As it is roughly the size of a king-size blanket, its easy to wrap up in during a soccer game as well as watching your favorite movie.
Available in several colors, this blanket is versatile enough to drape over a sofa, fold at the bottom of your bed, or wrap up in during an outing outdoors.  Flax is a strong fiber that can endure for years. It holds up well in high-traffic areas. Combine with the Napoli Vintage Linen Pillow covers or floor cushions for a complete ensemble.
Best of all, it is washable.   As with most linen products, the longer you have it, the softer it feels. It can be machine washed gently and hung to dry or gently tumbled in your dryer.  It can be lightly steamed, preferably on the backside
Dimensions are: 108 x 92.5.
Libeco Linen
All of Libeco's linen is produced in Belgium, as it has been for generations. Their flax is produced locally by craftsmen who have been doing it for years and are passionate about what they do! Belgian linen is some of the finest in the world.
Libeco linen is GOTS-certified and is very sustainable as there is zero waste in its production.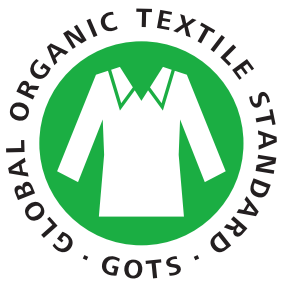 | | | | | |
| --- | --- | --- | --- | --- |
| Name | Libeco Napoli Vintage Linen Blanket - Natural | Libeco Napoli Vintage Linen Blanket - Oyster | Libeco Napoli Vintage Linen Blanket - Camel | Libeco Napoli Vintage Linen Blanket - Navy |
| SKU | LI-Napoli_blanket-nat | LI-Napoli-blanket-oy | LI-Napoli-blanket-cam | LI-Napoli-blanket-nav |
| Price | $432.00 | $432.00 | $432.00 | $432.00 |
| Color | Natural | Oyster | Camel | Navy |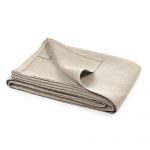 | | |
| --- | --- |
| Name | Libeco Napoli Vintage Linen Blanket - Natural |
| SKU | LI-Napoli_blanket-nat |
| Price | $432.00 |
| Color | Natural |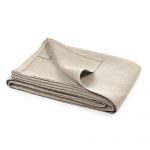 | | |
| --- | --- |
| Name | Libeco Napoli Vintage Linen Blanket - Oyster |
| SKU | LI-Napoli-blanket-oy |
| Price | $432.00 |
| Color | Oyster |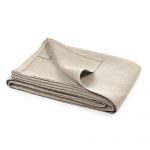 | | |
| --- | --- |
| Name | Libeco Napoli Vintage Linen Blanket - Camel |
| SKU | LI-Napoli-blanket-cam |
| Price | $432.00 |
| Color | Camel |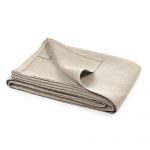 | | |
| --- | --- |
| Name | Libeco Napoli Vintage Linen Blanket - Navy |
| SKU | LI-Napoli-blanket-nav |
| Price | $432.00 |
| Color | Navy |