Description
Libeco Napoli Vintage Linen Floor Cushions are both beautiful and durable! This is a fairly dense woven linen that is strong and durable, yet very soft. It is a reminder of times gone by. Additionally, it is available in four beautiful colors that have a 'vintage' coloration. It's no wonder Napoli Vintage Linen is a true Libeco customer favorite.
The cushions are covered in a chunky and thick linen with a rustic look. It can withstand the use of kids and animals, and still looks great even after being washed. The longer you have it, the better it will look – as with many linen products. The floor cushions feature a sturdy handle for easy moving and a zipper which allows for convenient washing of the cover as needed.
Dimensions are 27.5 x 27.5 inches.
The Libeco Napoli Vintage Linen Floor Cushion makes a marvelous gift, as well as an investment in your home that you can adapt with each seasonal decor change. It will last for years due to the durable nature of linen. Flax is a strong fiber that can endure for years. It holds up well in high-traffic areas. Best of all, it is washable. These floor cushions can stand up to whatever you throw at them – or wherever you throw them!
Libeco Linen
All of Libeco's linen is produced in Belgium, as it has been for generations. Their flax is produced locally by craftsmen who have been doing it for years and are passionate about what they do! Belgian linen is some of the finest in the world.
Libeco linen is GOTS-certified and is very sustainable as there is zero waste in its production.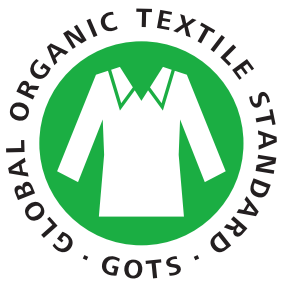 | | | | | |
| --- | --- | --- | --- | --- |
| Name | Libeco Napoli Vintage Linen Floor Cushion - Cafe Noir | Libeco Napoli Vintage Linen Floor Cushion - Fog | Libeco Napoli Vintage Linen Floor Cushion - Navy | Libeco Napoli Vintage Linen Floor Cushion - Positano |
| SKU | Li-Na-25-CN-1 | Li-Na-Fo-25-1 | Li-Na-Nvy-15-1 | Li-Na-Po-25-1 |
| Price | $353.00 | $353.00 | $353.00 | $353.00 |
| Color | Cafe Noir | Fog | Navy | Positano |
| | |
| --- | --- |
| Name | Libeco Napoli Vintage Linen Floor Cushion - Cafe Noir |
| SKU | Li-Na-25-CN-1 |
| Price | $353.00 |
| Color | Cafe Noir |
| | |
| --- | --- |
| Name | Libeco Napoli Vintage Linen Floor Cushion - Fog |
| SKU | Li-Na-Fo-25-1 |
| Price | $353.00 |
| Color | Fog |
| | |
| --- | --- |
| Name | Libeco Napoli Vintage Linen Floor Cushion - Navy |
| SKU | Li-Na-Nvy-15-1 |
| Price | $353.00 |
| Color | Navy |
| | |
| --- | --- |
| Name | Libeco Napoli Vintage Linen Floor Cushion - Positano |
| SKU | Li-Na-Po-25-1 |
| Price | $353.00 |
| Color | Positano |