Description
Images for these Live Good Children's Pillows are screened onto silky-soft and ultra-durable organic Supima cotton using water-based ink. The back closure features soft fabric ties. The Organic Supima used to cover these pillows is a rare, luxurious extra-long staple cotton grown exclusively in the United States.  Inside the pillow, you will find an organic insert stuffed with kapok fibers. These kapok inserts are moisture-resistant, quick-drying, lightweight, completely hypoallergenic, mold-resistant, and odorless. The pillows will be resilient and a healthy choice for your child's bedroom.
Endangered Species line – Live Good Children's Pillows
The colorful images on the pillows represent endangered animal species and are part of Live Good's Endangered Species line. Live Good utilizes a local California dye facility that uses only low-impact eco-friendly dyes that are water-based.
Pillows measure 14 inches x 14 inches.
All Live Good products are free of pesticides, synthetic fertilizers, and irradiation. Live Good is committed to creating safe products produced in the USA.  To accomplish this, Live Good handcrafts its products in California using 100% certified organic materials. Therefore, Live Good Children's Pillows are safe for your child and fun for their bedroom!
Delivery times may be longer due to supply chain shortages.
Name
Live Good Children's Organic Pillows - Penguin
Live Good Children's Organic Pillows - Whale
Live Good Children's Organic Pillows - Turtle
Live Good Children's Organic Pillows - Elephant
Live Good Children's Organic Pillows - Lion
Live Good Children's Organic Pillows - LiveGood
SKU
LG-penguin
LG-whale
LG-turtle
LG-elephant
LG-lion
LG-live-good
Price
$70.00
$70.00
$70.00
$70.00
$70.00
$70.00
Color
Penguin
Whale
Turtle
Elephant
Lion
LiveGood
Shipping
This item typically ships in 3-5 business days. Order by Dec. 18th if needed by Christmas.  Shipping rates  >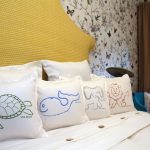 | | |
| --- | --- |
| Name | Live Good Children's Organic Pillows - Penguin |
| SKU | LG-penguin |
| Price | $70.00 |
| Color | Penguin |
| Shipping | This item typically ships in 3-5 business days. Order by Dec. 18th if needed by Christmas.  Shipping rates  > |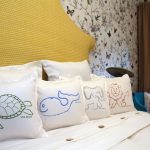 | | |
| --- | --- |
| Name | Live Good Children's Organic Pillows - Whale |
| SKU | LG-whale |
| Price | $70.00 |
| Color | Whale |
| Shipping | This item typically ships in 3-5 business days. Order by Dec. 18th if needed by Christmas.  Shipping rates  > |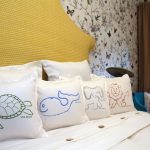 | | |
| --- | --- |
| Name | Live Good Children's Organic Pillows - Turtle |
| SKU | LG-turtle |
| Price | $70.00 |
| Color | Turtle |
| Shipping | This item typically ships in 3-5 business days. Order by Dec. 18th if needed by Christmas.  Shipping rates  > |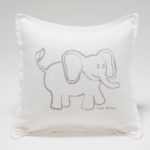 | | |
| --- | --- |
| Name | Live Good Children's Organic Pillows - Elephant |
| SKU | LG-elephant |
| Price | $70.00 |
| Color | Elephant |
| Shipping | This item typically ships in 3-5 business days. Order by Dec. 18th if needed by Christmas.  Shipping rates  > |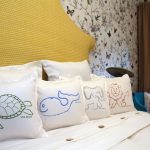 | | |
| --- | --- |
| Name | Live Good Children's Organic Pillows - Lion |
| SKU | LG-lion |
| Price | $70.00 |
| Color | Lion |
| Shipping | This item typically ships in 3-5 business days. Order by Dec. 18th if needed by Christmas.  Shipping rates  > |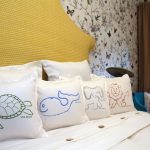 | | |
| --- | --- |
| Name | Live Good Children's Organic Pillows - LiveGood |
| SKU | LG-live-good |
| Price | $70.00 |
| Color | LiveGood |
| Shipping | This item typically ships in 3-5 business days. Order by Dec. 18th if needed by Christmas.  Shipping rates  > |