Description
These elegant silk charmeuse sheets are made from fine 22 momme mulberry silk which is incredibly smooth, to offer you a better night of sleep. Silk contains 18 amino acids to nurture your skin as you rest.
The luxurious charmeuse pillowcase is designed with a small opening in the back. This soft pillowcase filled with amino acids allows your skin and hair to retain their moisture and luster during your sleep.
All Mari Ann silk products are made with 22 momme 100% grade A double strand mulberry silk, which has a naturally pearly white color and sheen. Silk is hypoallergenic and naturally repels dust mites.
Silk bedding is great for hair and skin because they contain natural protein and 18 essential amino acids and are very soft and smooth. The natural cellular albumen in silk helps to speed up the metabolism in your skin and delays the aging process. Unlike cotton, silk will not absorb your natural moisture from your face or hair, thus leaving your skin and hair with the right moisture balance in the morning. It can also help with prevention of thinning of hair as it will not pull on your hair follicles or cause friction in your hair. Silk will also help you maintain your hairstyle, leaving you with less trips to the salon.
Made with 100% grade A double strand mulberry silk
Hypoallergenic — naturally repels dust mites
Soft and lightweight
Provides natural temperature regulation
Protein-rich fabric nourishes skin and hair
Name
Mari Ann Charmeuse Silk Sheets
Mari Ann Charmeuse Silk Sheets
Mari Ann Charmeuse Silk Sheets
SKU
MACSS-Pearl-White-Charmeuse Silk Flat Sheet-Twin
MACSS-Pearl-White-Charmeuse Silk Fitted Sheet-Twin
MACSS-Pearl-White-Charmeuse Silk Fitted Sheet-King
Price
$390.00
$390.00
$430.00
Color
Pearl White
Pearl White
Pearl White
Type
Charmeuse Silk Flat Sheet
Charmeuse Silk Fitted Sheet
Charmeuse Silk Fitted Sheet
Size
Twin
Twin
King
Shipping
This item usually ships in 1-2 weeks This item ships within the US only Free shipping on most bedding orders over $150+ in the continental U.S. For details >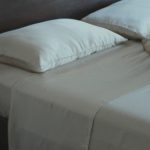 | | |
| --- | --- |
| Name | Mari Ann Charmeuse Silk Sheets |
| SKU | MACSS-Pearl-White-Charmeuse Silk Flat Sheet-Twin |
| Price | $390.00 |
| Color | Pearl White |
| Type | Charmeuse Silk Flat Sheet |
| Size | Twin |
| Shipping | This item usually ships in 1-2 weeks This item ships within the US only Free shipping on most bedding orders over $150+ in the continental U.S. For details > |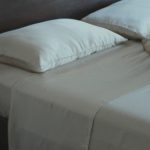 | | |
| --- | --- |
| Name | Mari Ann Charmeuse Silk Sheets |
| SKU | MACSS-Pearl-White-Charmeuse Silk Fitted Sheet-Twin |
| Price | $390.00 |
| Color | Pearl White |
| Type | Charmeuse Silk Fitted Sheet |
| Size | Twin |
| Shipping | This item usually ships in 1-2 weeks This item ships within the US only Free shipping on most bedding orders over $150+ in the continental U.S. For details > |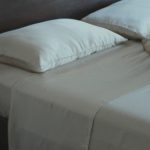 | | |
| --- | --- |
| Name | Mari Ann Charmeuse Silk Sheets |
| SKU | MACSS-Pearl-White-Charmeuse Silk Fitted Sheet-King |
| Price | $430.00 |
| Color | Pearl White |
| Type | Charmeuse Silk Fitted Sheet |
| Size | King |
| Shipping | This item usually ships in 1-2 weeks This item ships within the US only Free shipping on most bedding orders over $150+ in the continental U.S. For details > |