Description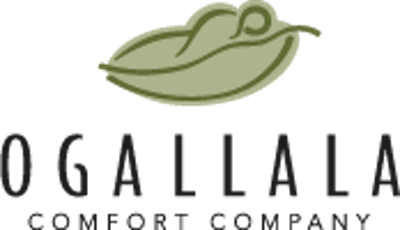 A delicate and airy pillow: Rest your head on a beautiful, airy pillow handcrafted for superior comfort. Boasting a satin piped edge, along with a luxurious, double-layered 383-thread count cotton sateen fabric, the Flora pillow will cradle your head with pure comfort. .
Ogallala pillows are filled with pure goose down and milkweed clusters. The down cluster component meets or exceeds standard down testing requirements. The higher the fill power, the higher the down content.
What are Milkweed Clusters?
Milkweed clusters are hypoallergenic and stabilize the components in down that cause allergic reactions.
Features:
Ogallala fill wicks moisture away from your body 30% faster than down alone and 70% quicker than synthetics
Ogallala fill is hypoallergenic, natural, biodegradable, renewable, efficient, saves energy, and reduces carbon footprint
Ogallala fill protects monarch butterfly habitat
Ogallala fill 600-fill
70% Goose Down and 30% Milkweed
RDS (Responsible Down Standard) certified down
Oeko-Tex Standard 100 certified products
15 year guarantee (conditions apply) read more here
Stands the test of time and lasts upwards of ten years
Name
Ogallala Flora Pillow
Ogallala Flora Pillow
Ogallala Flora Pillow
Ogallala Flora Pillow
Ogallala Flora Pillow
Ogallala Flora Pillow
Ogallala Flora Pillow
Ogallala Flora Pillow
Ogallala Flora Pillow
Ogallala Flora Pillow
Ogallala Flora Pillow
Ogallala Flora Pillow
SKU
OHFP-standard-Soft
OHFP-queen-Soft
OHFP-king-Soft
OHFP-standard-Medium
OHFP-queen-Medium
OHFP-king-Medium
OHFP-standard-Firm
OHFP-queen-Firm
OHFP-king-Firm
OHFP-standard-X-Firm
OHFP-queen-X-Firm
OHFP-king-X-Firm
Price
$263.00
$318.00
$368.00
$280.00
$343.00
$393.00
$308.00
$388.00
$428.00
$333.00
$428.00
$470.00
Pillow Size
Standard
Queen
King
Standard
Queen
King
Standard
Queen
King
Standard
Queen
King
Firmness
Soft
Soft
Soft
Medium
Medium
Medium
Firm
Firm
Firm
X-Firm
X-Firm
X-Firm
Shipping
This item typically ships in 4-7 days This item ships within the US only Free shipping on most bedding orders over $300+ in the continental U.S.   Shipping rates  >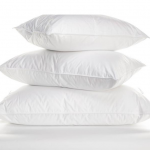 | | |
| --- | --- |
| Name | Ogallala Flora Pillow |
| SKU | OHFP-standard-Soft |
| Price | $263.00 |
| Pillow Size | Standard |
| Firmness | Soft |
| Shipping | This item typically ships in 4-7 days This item ships within the US only Free shipping on most bedding orders over $300+ in the continental U.S.   Shipping rates  > |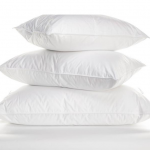 | | |
| --- | --- |
| Name | Ogallala Flora Pillow |
| SKU | OHFP-queen-Soft |
| Price | $318.00 |
| Pillow Size | Queen |
| Firmness | Soft |
| Shipping | This item typically ships in 4-7 days This item ships within the US only Free shipping on most bedding orders over $300+ in the continental U.S.   Shipping rates  > |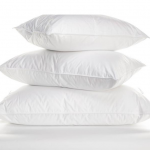 | | |
| --- | --- |
| Name | Ogallala Flora Pillow |
| SKU | OHFP-king-Soft |
| Price | $368.00 |
| Pillow Size | King |
| Firmness | Soft |
| Shipping | This item typically ships in 4-7 days This item ships within the US only Free shipping on most bedding orders over $300+ in the continental U.S.   Shipping rates  > |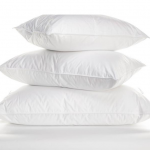 | | |
| --- | --- |
| Name | Ogallala Flora Pillow |
| SKU | OHFP-standard-Medium |
| Price | $280.00 |
| Pillow Size | Standard |
| Firmness | Medium |
| Shipping | This item typically ships in 4-7 days This item ships within the US only Free shipping on most bedding orders over $300+ in the continental U.S.   Shipping rates  > |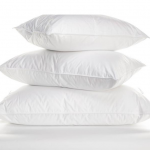 | | |
| --- | --- |
| Name | Ogallala Flora Pillow |
| SKU | OHFP-queen-Medium |
| Price | $343.00 |
| Pillow Size | Queen |
| Firmness | Medium |
| Shipping | This item typically ships in 4-7 days This item ships within the US only Free shipping on most bedding orders over $300+ in the continental U.S.   Shipping rates  > |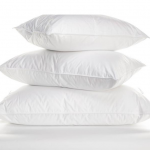 | | |
| --- | --- |
| Name | Ogallala Flora Pillow |
| SKU | OHFP-king-Medium |
| Price | $393.00 |
| Pillow Size | King |
| Firmness | Medium |
| Shipping | This item typically ships in 4-7 days This item ships within the US only Free shipping on most bedding orders over $300+ in the continental U.S.   Shipping rates  > |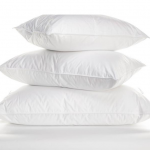 | | |
| --- | --- |
| Name | Ogallala Flora Pillow |
| SKU | OHFP-standard-Firm |
| Price | $308.00 |
| Pillow Size | Standard |
| Firmness | Firm |
| Shipping | This item typically ships in 4-7 days This item ships within the US only Free shipping on most bedding orders over $300+ in the continental U.S.   Shipping rates  > |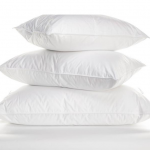 | | |
| --- | --- |
| Name | Ogallala Flora Pillow |
| SKU | OHFP-queen-Firm |
| Price | $388.00 |
| Pillow Size | Queen |
| Firmness | Firm |
| Shipping | This item typically ships in 4-7 days This item ships within the US only Free shipping on most bedding orders over $300+ in the continental U.S.   Shipping rates  > |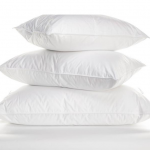 | | |
| --- | --- |
| Name | Ogallala Flora Pillow |
| SKU | OHFP-king-Firm |
| Price | $428.00 |
| Pillow Size | King |
| Firmness | Firm |
| Shipping | This item typically ships in 4-7 days This item ships within the US only Free shipping on most bedding orders over $300+ in the continental U.S.   Shipping rates  > |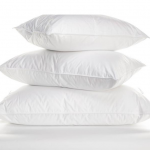 | | |
| --- | --- |
| Name | Ogallala Flora Pillow |
| SKU | OHFP-standard-X-Firm |
| Price | $333.00 |
| Pillow Size | Standard |
| Firmness | X-Firm |
| Shipping | This item typically ships in 4-7 days This item ships within the US only Free shipping on most bedding orders over $300+ in the continental U.S.   Shipping rates  > |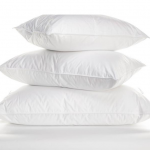 | | |
| --- | --- |
| Name | Ogallala Flora Pillow |
| SKU | OHFP-queen-X-Firm |
| Price | $428.00 |
| Pillow Size | Queen |
| Firmness | X-Firm |
| Shipping | This item typically ships in 4-7 days This item ships within the US only Free shipping on most bedding orders over $300+ in the continental U.S.   Shipping rates  > |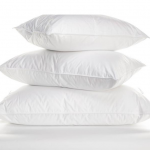 | | |
| --- | --- |
| Name | Ogallala Flora Pillow |
| SKU | OHFP-king-X-Firm |
| Price | $470.00 |
| Pillow Size | King |
| Firmness | X-Firm |
| Shipping | This item typically ships in 4-7 days This item ships within the US only Free shipping on most bedding orders over $300+ in the continental U.S.   Shipping rates  > |