Description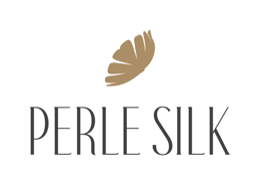 This elegant silk charmeuse face mask is made from fine mulberry silk, which is incredibly smooth, to offer supreme comfort.  Silk is breathable, soft, and colorful – the perfect material for a comfortable face mask. It is designed with adjustable toggles to gently hold the face mask on. It is washable – see special instructions below. This is a thoughtful gift for a special person in your life — or yourself!
Two layers of fabric for extra protection. Made with 100% grade A double strand mulberry silk – great for sensitive skin.
These are made with two layers of fabric and  no filter. Two colors, pink and grey, are available with filters to help you stay safe.
Hypoallergenic
Soft and lightweight, easy to wear
In your choice of several colors
Can I wash my silk mask?
You may wash it using the careful instructions below.
Use a gentle, silk-friendly detergent that is mild. If none are available, shampoo may be substituted.
Choose from hand wash, machine wash, or dry clean.
Hand wash:  Use cold water and silk-friendly detergent. Soak for 3-5 minutes.  Lift and plunge in and out  of the water. Rinse with clear water until soap is gone. Do not twist or wring; hang to dry
Machine wash: Choose delicate cycle and cool setting. Put your mask(s) in a mesh bag for protection. Add detergent. Use the shortest spin cycle. Hang to dry.
You may choose to dry clean if you wish.
Tips to Remember when washing silk:
Do not use bleach, fabric softener or color brightener.
However, vinegar may be added to the wash
Never use hot water
Do not soak for an extended period
Do not leave it exposed to direct sunlight for too long
Do not tumble dry with high heat.
If you iron, do it from the back side – or even better, use a steamer at a low temperature if you are concerned about wrinkles
Name
Perle Charmeuse Silk Face Mask - Grey with filter
Perle Charmeuse Silk Face Mask - Black Star
Perle Charmeuse Silk Face Mask - Liberty
Perle Charmeuse Silk Face Mask - Blue
Perle Charmeuse Silk Face Mask - Navy Polka Dot
Perle Charmeuse Silk Face Mask - Pink
Perle Charmeuse Silk Face Mask - Noir
Perle Charmeuse Silk Face Mask - Pink with filter
Perle Charmeuse Silk Face Mask - Navy
SKU
Perle-fm-greyfilter
Perle-fm-blackstar
Perle-fm-liberty
Perle-fm-blue
Perle-fm-NavyDot
Perle-fm-pink
Perle-fm-noir
Perle-fm-pinkfilter
Perle-fm-navy
Price
$22.00
$22.00
$22.00
$22.00
$22.00
$22.00
$22.00
$22.00
$22.00
Color
Grey with filter
Black Star
Liberty
Blue
Navy Polka Dot
Pink
Noir
Pink with filter
Navy
Shipping
This item usually ships in 5-7 business days This item ships within the US only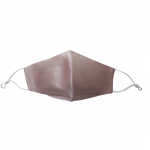 | | |
| --- | --- |
| Name | Perle Charmeuse Silk Face Mask - Grey with filter |
| SKU | Perle-fm-greyfilter |
| Price | $22.00 |
| Color | Grey with filter |
| Shipping | This item usually ships in 5-7 business days This item ships within the US only |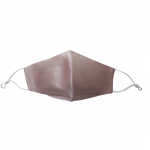 | | |
| --- | --- |
| Name | Perle Charmeuse Silk Face Mask - Black Star |
| SKU | Perle-fm-blackstar |
| Price | $22.00 |
| Color | Black Star |
| Shipping | This item usually ships in 5-7 business days This item ships within the US only |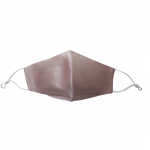 | | |
| --- | --- |
| Name | Perle Charmeuse Silk Face Mask - Liberty |
| SKU | Perle-fm-liberty |
| Price | $22.00 |
| Color | Liberty |
| Shipping | This item usually ships in 5-7 business days This item ships within the US only |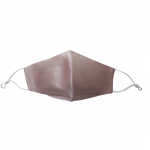 | | |
| --- | --- |
| Name | Perle Charmeuse Silk Face Mask - Blue |
| SKU | Perle-fm-blue |
| Price | $22.00 |
| Color | Blue |
| Shipping | This item usually ships in 5-7 business days This item ships within the US only |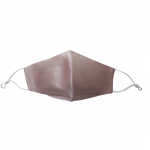 | | |
| --- | --- |
| Name | Perle Charmeuse Silk Face Mask - Navy Polka Dot |
| SKU | Perle-fm-NavyDot |
| Price | $22.00 |
| Color | Navy Polka Dot |
| Shipping | This item usually ships in 5-7 business days This item ships within the US only |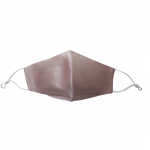 | | |
| --- | --- |
| Name | Perle Charmeuse Silk Face Mask - Pink |
| SKU | Perle-fm-pink |
| Price | $22.00 |
| Color | Pink |
| Shipping | This item usually ships in 5-7 business days This item ships within the US only |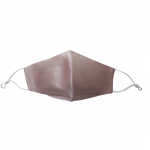 | | |
| --- | --- |
| Name | Perle Charmeuse Silk Face Mask - Noir |
| SKU | Perle-fm-noir |
| Price | $22.00 |
| Color | Noir |
| Shipping | This item usually ships in 5-7 business days This item ships within the US only |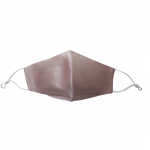 | | |
| --- | --- |
| Name | Perle Charmeuse Silk Face Mask - Pink with filter |
| SKU | Perle-fm-pinkfilter |
| Price | $22.00 |
| Color | Pink with filter |
| Shipping | This item usually ships in 5-7 business days This item ships within the US only |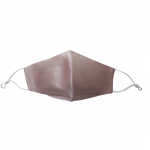 | | |
| --- | --- |
| Name | Perle Charmeuse Silk Face Mask - Navy |
| SKU | Perle-fm-navy |
| Price | $22.00 |
| Color | Navy |
| Shipping | This item usually ships in 5-7 business days This item ships within the US only |