Description
This beautiful woolen throw is at home in any interior!  Because these throws are a generous 50″ x 70″, they are equally at home draped on a sofa, resting on an armchair, decorating the foot of your bed or even hung on the wall.  You will want to keep this luxurious throw close by to wrap yourself in comfort.  The throws are woven in the Deft Back Weave from Australian Merino Wool. Choose from 2 ply or 4 ply, and three choices of trim.  Even better, you have 160 colors to choose from!
Benefits of Wool
Wool has a calming effect and in ancient times was even thought to be a treatment for some pains. Wool is a fantastic insulator – it will keep you warm and protects from cold.  It is the perfect material to bring some Scandinavian hygge into your domicile.
This item is also available woven in cashmere.
Care of wool throw
Keep wool clean, as any dirt will attract moths.
To store, fold woolen throw neatly on a shelf, not a hanger. Keep it clean and in some sort of sealable garment bag with protection against moths. If wrinkled, it should be steamed rather than pressed.
Ordering instructions
Available in 160 unique colors (see images for swatches).  The throws are dyed in azo-free, eco-friendly and colorfast dyes. Your hand-woven wool throw can be personalized by your choice of 3 tassels and trims. Choose from 2-ply or 4-ply.
Indicate your choice of weave
Indicate choice of trim
In the notes section of your order, please indicate the color you desire. You can see all colors HERE.
You may also order by phone by calling 212-764-3232
Can be shipped in 7-10 business days from your order.
| | | | | | | |
| --- | --- | --- | --- | --- | --- | --- |
| Name | Umrao Hand-Woven Wool Throw Blankets - 2-ply, Twisted | Umrao Hand-Woven Wool Throw Blankets - 2-ply, Crewcut | Umrao Hand-Woven Wool Throw Blankets - 2-ply, SingleKnot | Umrao Hand-Woven Wool Throw Blankets - 4-ply, Twisted | Umrao Hand-Woven Wool Throw Blankets - 4-ply, Crewcut | Umrao Hand-Woven Wool Throw Blankets - 4-ply, SingleKnot |
| SKU | UM-wool-2p-tw | um-wool-2p-cc | Um-wool-2p-sk | Um-wool-4p-tw | UM-wool-4p-cc | UM-wool-4p-sk |
| Price | $558.00 | $558.00 | $558.00 | $735.00 | $735.00 | $735.00 |
| weave | | | | | | |
| trims | | | | | | |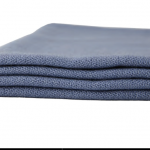 | | |
| --- | --- |
| Name | Umrao Hand-Woven Wool Throw Blankets - 2-ply, Twisted |
| SKU | UM-wool-2p-tw |
| Price | $558.00 |
| weave | |
| trims | |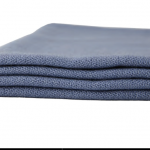 | | |
| --- | --- |
| Name | Umrao Hand-Woven Wool Throw Blankets - 2-ply, Crewcut |
| SKU | um-wool-2p-cc |
| Price | $558.00 |
| weave | |
| trims | |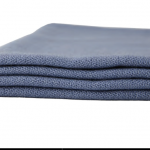 | | |
| --- | --- |
| Name | Umrao Hand-Woven Wool Throw Blankets - 2-ply, SingleKnot |
| SKU | Um-wool-2p-sk |
| Price | $558.00 |
| weave | |
| trims | |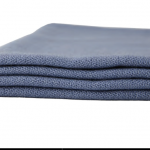 | | |
| --- | --- |
| Name | Umrao Hand-Woven Wool Throw Blankets - 4-ply, Twisted |
| SKU | Um-wool-4p-tw |
| Price | $735.00 |
| weave | |
| trims | |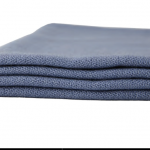 | | |
| --- | --- |
| Name | Umrao Hand-Woven Wool Throw Blankets - 4-ply, Crewcut |
| SKU | UM-wool-4p-cc |
| Price | $735.00 |
| weave | |
| trims | |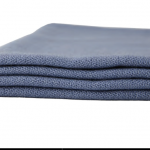 | | |
| --- | --- |
| Name | Umrao Hand-Woven Wool Throw Blankets - 4-ply, SingleKnot |
| SKU | UM-wool-4p-sk |
| Price | $735.00 |
| weave | |
| trims | |