GOLS-Certified  
  GOLS  stands for Global Organic Latex Standard – a certification that is respected worldwide. GOLS certification means that not only are materials certified, but the procedure is socially and environmentally responsible.  A clear step-by-step procedure must be followed from the field and farm all the way to the manufacturing.  A GOLS certified product must contain more than 95% of certified organic raw material.  The GOLS standard features permissible limits for harmful substances, emission test requirements, and polymer and filler percentages. More information can be found here.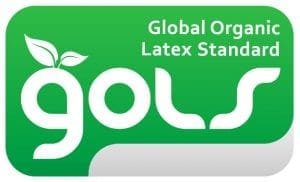 ---
GOTS-Certified 
GOTS (Global Organic Textile Standard) is an extremely rigorous certification based on criteria concerning the fiber itself, how it is processed, labor practices, and the textile's manufacturing.  Among other things, any product labeled with the GOTS organic label must:
contain a minimum of 95% certified organic fibers.
meet both environmental and social standards
meet these standards in all steps of the process, including processing, manufacturing, packaging, labeling, trading, and distribution of all textiles
be verified via an on-site inspection and certification of processors, manufacturers, and traders by independent Third-Party GOTS accredited Certification Bodies
More information about the GOTS standard can be found here.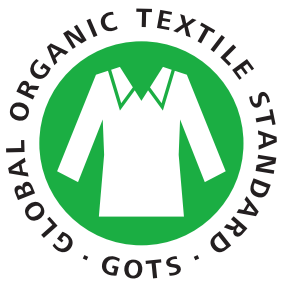 ---
Oeko-tex Certification: 
If a textile article carries the STANDARD 100 label, you can be certain that every component of this article, i.e., every thread, button, and other accessories, has been tested for harmful substances and that the article, therefore, is harmless for human health. Independent OEKO-TEX® partner institutes conduct the test based on an extensive OEKO-TEX® criteria catalog. The test considers numerous regulated and non-regulated substances, which may be harmful to human health. In many cases, the limit values for the STANDARD 100 go beyond national and international requirements. The criteria catalog is updated at least once a year and expanded with new scientific knowledge or statutory requirements. It is not easy for manufacturers and customers to overview the legal situation concerning harmful substances every day. Experts from the OEKO-TEX® institutes do this for us. Source: Oeko-tex.com