STEP 1
Locate the cutter to unwrap plastic packaging.
Carefully cut the bag by following the dotted lines. Do this step slowly to ensure that the cutter doesn't get caught in the organic cotton fabric.
The mattress will slowly expand. Make sure no pets or kids around when opening your mattress.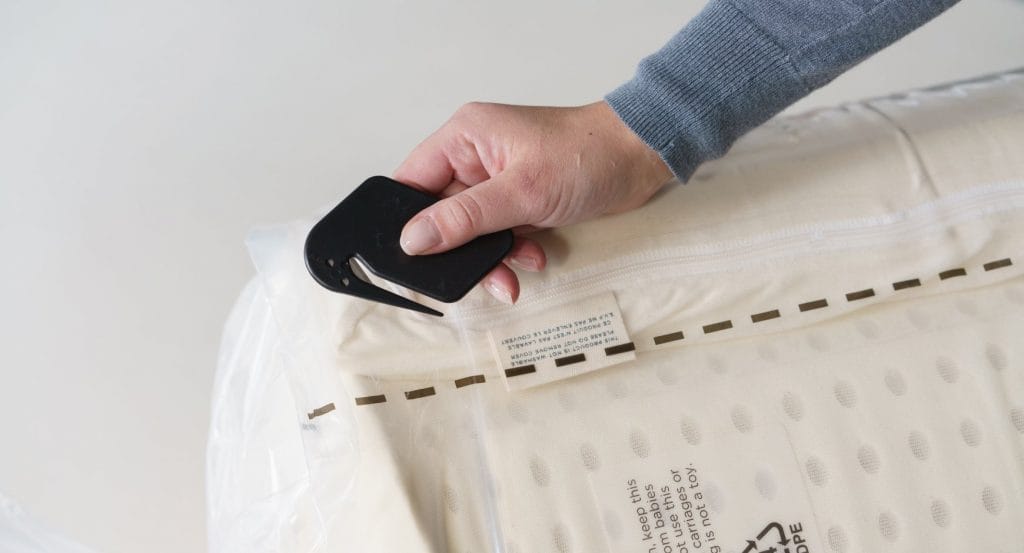 ---
STEP 2
Lay the cover over a foundation or solid-slatted base, so that the open end is at the head of the bed and the canvas (diamond pattern is on the bottom.)
The Obasan logo should be on the left side and at the foot of the bed.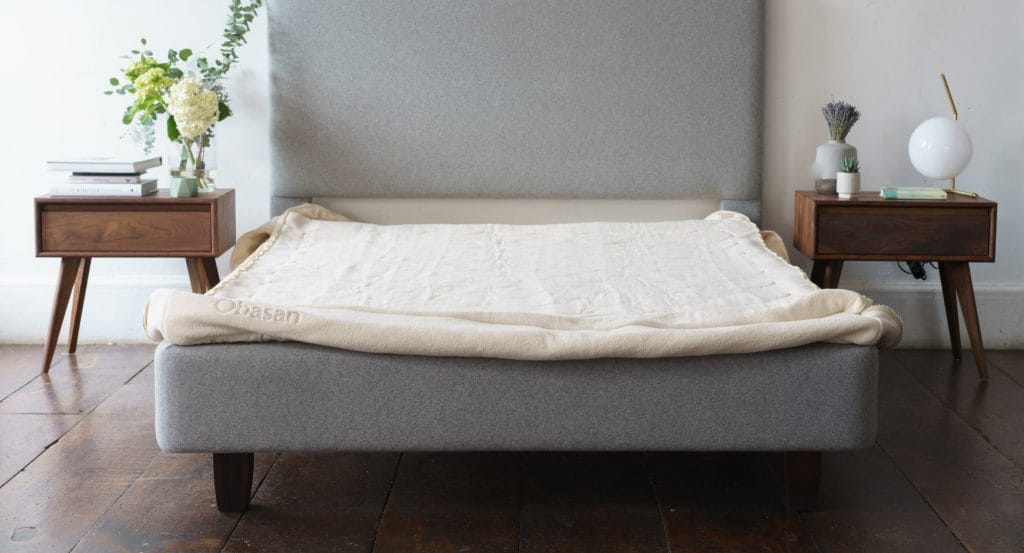 ---
STEP 3
Pull all corners of the cover down over your foundation so that the cover is tightly wrapped around it as shown in the picture.
When using a slatted base, just make sure the corners are fully stretched out ready for the rubber layers to be placed in it.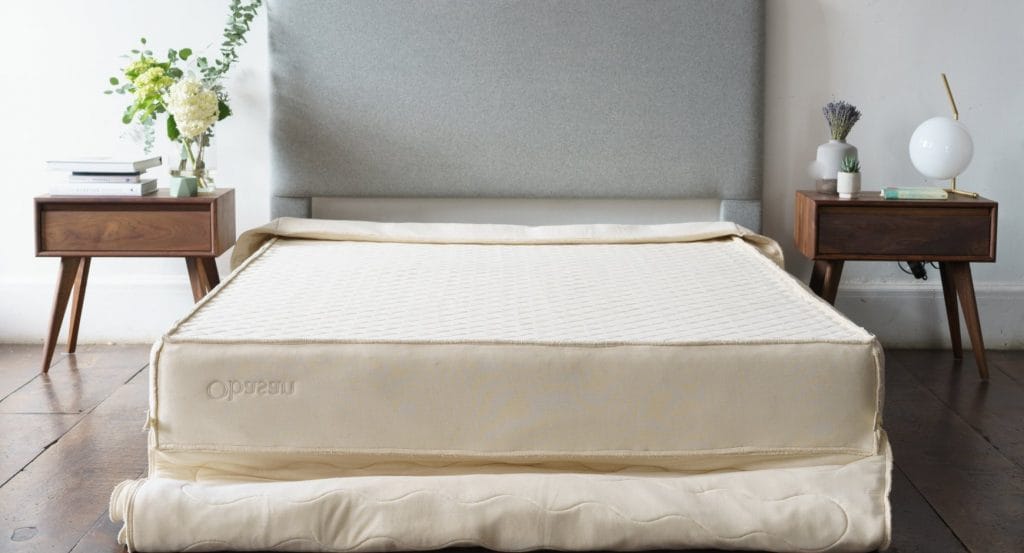 ---
STEP 4
You will notice that each piece of rubber has a small label that identifies the firmness.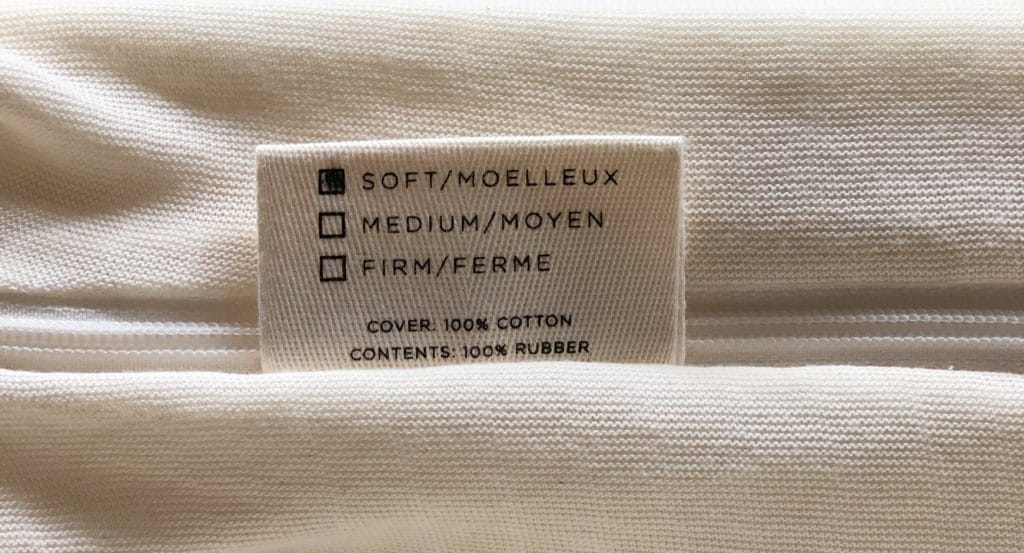 ---
STEP 5
Start by placing the 4" firm and/or medium base layer(s) on the cover.
Please note that Twin, TwinXL, and Double mattresses will only have 1 base layer piece and Queen, King, and Cal. King will have 2 pieces.
Please review your sleep expert's recommended arrangement to place the proper layer on the proper sleeper's side.
Make sure that the rubber layer meets each corner of the covering and lines up with the foundation.
---
STEP 6
You may then place the 4" middle pieces right on top of the base layer(s).
There are a total of 6 pieces for Queen, King, and Cal. King and a total of 3 pieces for Twin, TwinXL, and Double.
Place the correct pieces on each side based on what your sleep expert has recommended.
---
STEP 7
The last piece will be the 4" soft rubber top layer.
Always make sure that this piece is well aligned and nicely squared with the other pieces.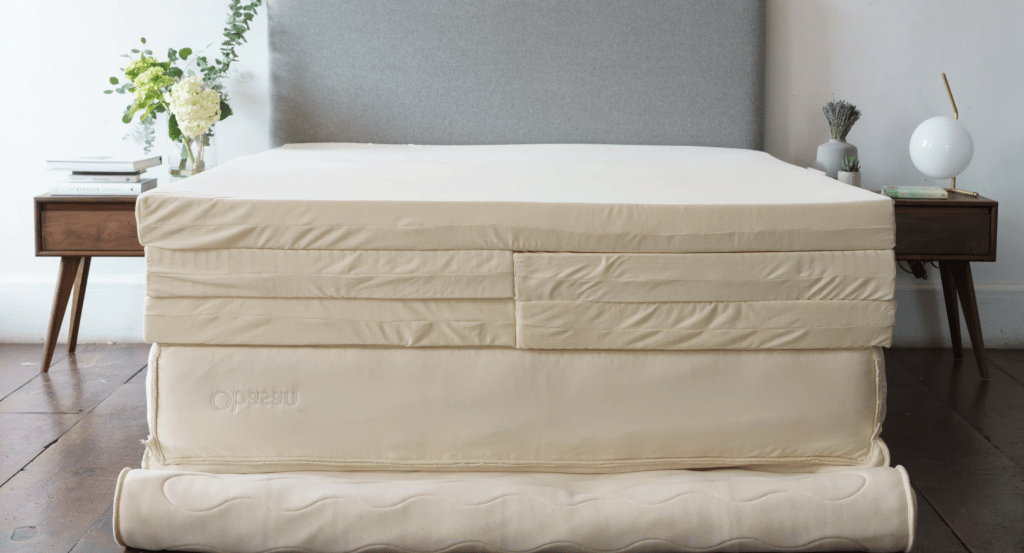 ---
STEP 8
Once all the rubber pieces are layered, you may now pull the cover panels off the sides of the foundation and over the surface of the mattress.
Carefully check that the rubber layers are fully squared in each corner of the cover.
Now, pull the top of the cover tightly over the mattress. Start zipping each side of the bed while pulling down on the top of the cover to relieve stress on the zipper.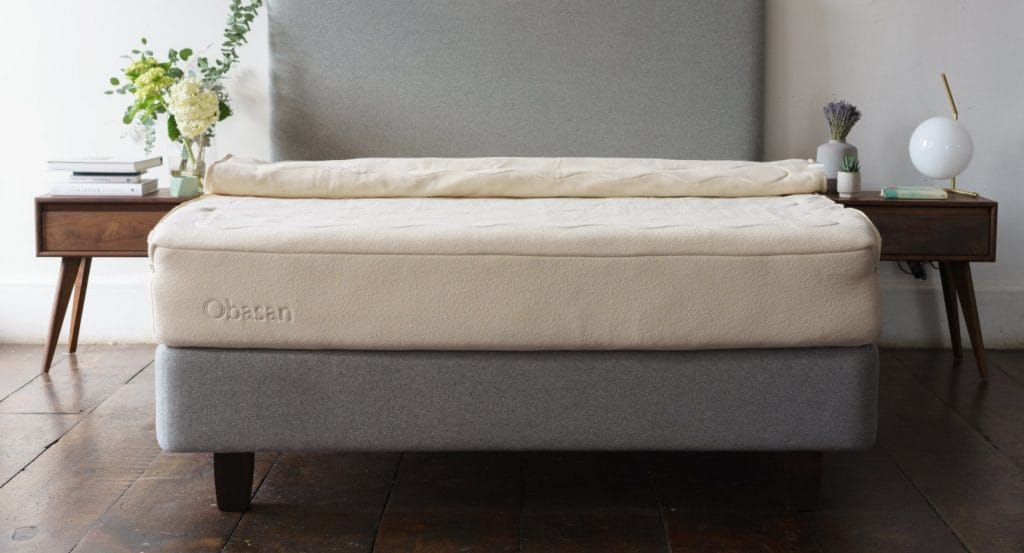 ---
STEP 9
The two zippers should meet at the head of the bed.
Place your protector over the mattress, and you're ready for your first nap!