Description

An organic or all-natural mattress topper is a great option for not only creating a natural sleeping surface, but for softening a bed.
This hand-made wool-filled topper adds breathable comfort for your body. First of all, the topper is filled with Holy Lamb's signature Premium Eco-Wool™, wool sourced from family farms in Oregon and California — incredibly clean, dust free and almost completely vegetable matter free. Growers participate in Holy Lamb's Sustainable Wool Program, managing their flocks in a humane, chemical-free, and environmentally-conscious manner. Grown and produced with care, this wool batting is chemical-free from sheep to finish. And, the finished product is made in a scent-free and chemical-free facility –  a great choice for people with allergies or multiple chemical sensitivity, MCS.
Wool has many benefits: it regulates heat; is fire resistant; is hypoallergenic, anti-microbial & anti-bacterial.
Handmade and covered in 300-thread count organic cotton, it is available in two thicknesses:
The Deep Sleep Topper:
The perfect choice for adding a little more softness to your mattress, but does not have the full loft of The Ultimate Topper. It measures approximately 1.5-2″ thick.

Twin wool weight: 5.6 lbs
TwinXL wool weight: 6.0 lbs
Full wool weight: 7.9 lbs
Queen wool weight: 9.3 lbs
King wool weight: 11.8 lbs
Cal King wool weight: 11.8 lbs
100% organic cotton sateen cover

Grown in India
Milled in the USA

100% Premium Eco-Wool batting

Sourced & carded in the USA

Hand tufted
Twin, Full, Queen, King and Cal King sizes
Made in the USA
Name
Holy Lamb Organics Deep Sleep Wool Mattress Topper - Twin
Holy Lamb Organics Deep Sleep Wool Mattress Topper - TwinXL
Holy Lamb Organics Deep Sleep Wool Mattress Topper - Full
Holy Lamb Organics Deep Sleep Wool Mattress Topper - Queen
Holy Lamb Organics Deep Sleep Wool Mattress Topper - King
Holy Lamb Organics Deep Sleep Wool Mattress Topper - California King
SKU
141-w-hl-tmtds
141-w-hl-txmtds
143-w-hl-fmtds
144-w-hl-qmtds
145-w-hl-kmtds
146-w-hl-cakmtds
Price
$409.00
$429.00
$499.00
$559.00
$669.00
$669.00
Size
Twin
TwinXL
Full
Queen
King
California King
Shipping
Usually ships in 1-2 weeks This item ships within the US only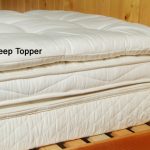 | | |
| --- | --- |
| Name | Holy Lamb Organics Deep Sleep Wool Mattress Topper - Twin |
| SKU | 141-w-hl-tmtds |
| Price | $409.00 |
| Size | Twin |
| Shipping | Usually ships in 1-2 weeks This item ships within the US only |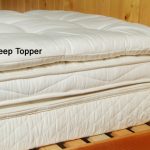 | | |
| --- | --- |
| Name | Holy Lamb Organics Deep Sleep Wool Mattress Topper - TwinXL |
| SKU | 141-w-hl-txmtds |
| Price | $429.00 |
| Size | TwinXL |
| Shipping | Usually ships in 1-2 weeks This item ships within the US only |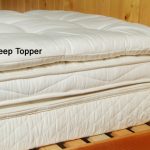 | | |
| --- | --- |
| Name | Holy Lamb Organics Deep Sleep Wool Mattress Topper - Full |
| SKU | 143-w-hl-fmtds |
| Price | $499.00 |
| Size | Full |
| Shipping | Usually ships in 1-2 weeks This item ships within the US only |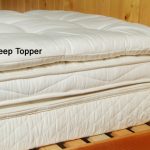 | | |
| --- | --- |
| Name | Holy Lamb Organics Deep Sleep Wool Mattress Topper - Queen |
| SKU | 144-w-hl-qmtds |
| Price | $559.00 |
| Size | Queen |
| Shipping | Usually ships in 1-2 weeks This item ships within the US only |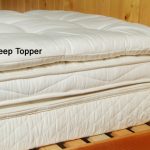 | | |
| --- | --- |
| Name | Holy Lamb Organics Deep Sleep Wool Mattress Topper - King |
| SKU | 145-w-hl-kmtds |
| Price | $669.00 |
| Size | King |
| Shipping | Usually ships in 1-2 weeks This item ships within the US only |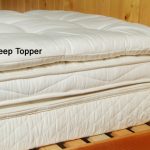 | | |
| --- | --- |
| Name | Holy Lamb Organics Deep Sleep Wool Mattress Topper - California King |
| SKU | 146-w-hl-cakmtds |
| Price | $669.00 |
| Size | California King |
| Shipping | Usually ships in 1-2 weeks This item ships within the US only |