Description

Available in Queen Sheet sets and Twin and Full/Queen Duvet covers.  Fairtrade and GOTS-certified
Duvet Covers are reversible with Elephant Print on one side and Solid Green on reverse.
Duvet Cover has hidden buttons
Sham has envelope closure on reverse.
210 TC Percale.
Available in Twin (Duvet Cover) and Full/Queen (Duvet Cover) Sizes.
Also available in Queen Sheet sets
Unisex styling.
Re-usable fabric bag packaging.
Fitted sheet has full elastic and fits up to 17″ mattress
Colored Fabrics are dyed using GOTS approved fiber reactive, low impact dyes that require less energy, less water and produce less waste.
Available in Queen sheet sets and Twin and Full/Queen Duvet Cover. 100% Fairtrade Certified. GOTS-certified organic cotton. Made in India.
Name
Clearance: glo Organic Fairtrade and Organic Elephant Sheets, Duvet Covers and Shams - SAVE!
Clearance: glo Organic Fairtrade and Organic Elephant Sheets, Duvet Covers and Shams - SAVE!
Clearance: glo Organic Fairtrade and Organic Elephant Sheets, Duvet Covers and Shams - SAVE!
SKU
GOCES-Elephant-Sheet Set-Queen
GOCES-Elephant-Duvet-Cover-Twin
GOCES-Elephant-Duvet-Cover-Queen
Price
$119.00
$83.00
$99.00
Color
Elephant
Elephant
Elephant
Type
Sheet Set
Duvet Cover
Duvet Cover
Size
Queen
Twin
Queen
Shipping
This item typically ships in 2-3 business days This item only ships within the continental US Shipping rates and times For details >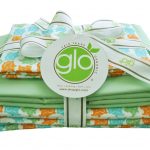 | | |
| --- | --- |
| Name | Clearance: glo Organic Fairtrade and Organic Elephant Sheets, Duvet Covers and Shams - SAVE! |
| SKU | GOCES-Elephant-Sheet Set-Queen |
| Price | $119.00 |
| Color | Elephant |
| Type | Sheet Set |
| Size | Queen |
| Shipping | This item typically ships in 2-3 business days This item only ships within the continental US Shipping rates and times For details > |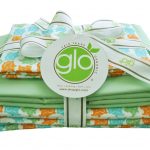 | | |
| --- | --- |
| Name | Clearance: glo Organic Fairtrade and Organic Elephant Sheets, Duvet Covers and Shams - SAVE! |
| SKU | GOCES-Elephant-Duvet-Cover-Twin |
| Price | $83.00 |
| Color | Elephant |
| Type | Duvet Cover |
| Size | Twin |
| Shipping | This item typically ships in 2-3 business days This item only ships within the continental US Shipping rates and times For details > |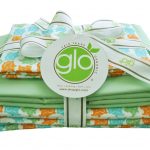 | | |
| --- | --- |
| Name | Clearance: glo Organic Fairtrade and Organic Elephant Sheets, Duvet Covers and Shams - SAVE! |
| SKU | GOCES-Elephant-Duvet-Cover-Queen |
| Price | $99.00 |
| Color | Elephant |
| Type | Duvet Cover |
| Size | Queen |
| Shipping | This item typically ships in 2-3 business days This item only ships within the continental US Shipping rates and times For details > |