Description

Invest in your quality of sleep with this natural wool comforter!
This comforter keeps you warm in winter and cool in summer, regulating your temperature and wicking away moisture for less tossing and turning. This all-natural comforter is hypoallergenic, and wool is naturally dust-mite-resistant. This comforter is filled with 100% washable wool and encased in 100% natural 270TC cotton sateen.
Crib comforter has 16 oz fill per sq. yd; other comforters have 9 oz fill per sq yd.
We recommend the use of a removable duvet cover to protect your comforter, reducing the need for cleaning, and lengthening the life of your comforter.
Sleep and Beyond pays fair wages, provides a great work environment, and never involves child labor. Their products are free of arsenic, VOC's and other carcinogenic compounds.
This comforter is made in China.
Name
Sleep and Beyond Washable Wool myComforter - Crib
Sleep and Beyond Washable Wool myComforter - Full/Queen
Sleep and Beyond Washable Wool myComforter - King
Sleep and Beyond Washable Wool myComforter - Super King
Sleep and Beyond Washable Wool myComforter - Twin
SKU
SABWWMC-crib
SABWWMC-full-queen
SABWWMC-king
SABWWMC-super-king
SABWWMC-twin
Price
$129.00
$239.00
$259.00
$289.00
$219.00
Comforter Size
Crib
Full/Queen
King
Super King
Twin
Shipping
This item ships within 2-3 days.  Shipping rates  >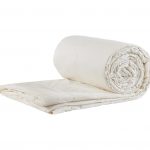 | | |
| --- | --- |
| Name | Sleep and Beyond Washable Wool myComforter - Crib |
| SKU | SABWWMC-crib |
| Price | $129.00 |
| Comforter Size | Crib |
| Shipping | This item ships within 2-3 days.  Shipping rates  > |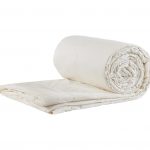 | | |
| --- | --- |
| Name | Sleep and Beyond Washable Wool myComforter - Full/Queen |
| SKU | SABWWMC-full-queen |
| Price | $239.00 |
| Comforter Size | Full/Queen |
| Shipping | This item ships within 2-3 days.  Shipping rates  > |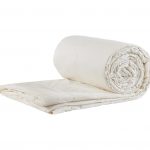 | | |
| --- | --- |
| Name | Sleep and Beyond Washable Wool myComforter - King |
| SKU | SABWWMC-king |
| Price | $259.00 |
| Comforter Size | King |
| Shipping | This item ships within 2-3 days.  Shipping rates  > |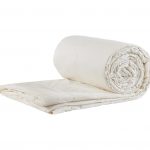 | | |
| --- | --- |
| Name | Sleep and Beyond Washable Wool myComforter - Super King |
| SKU | SABWWMC-super-king |
| Price | $289.00 |
| Comforter Size | Super King |
| Shipping | This item ships within 2-3 days.  Shipping rates  > |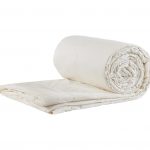 | | |
| --- | --- |
| Name | Sleep and Beyond Washable Wool myComforter - Twin |
| SKU | SABWWMC-twin |
| Price | $219.00 |
| Comforter Size | Twin |
| Shipping | This item ships within 2-3 days.  Shipping rates  > |