Organic Crib Mattresses | Nursery | Nursery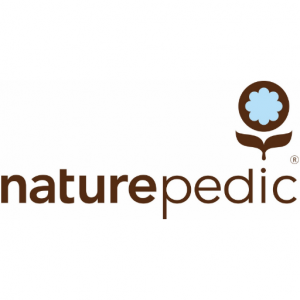 Did you know that, in the first few months after birth, your baby's lungs and digestive systems are still developing? During this critical time, we suggest creating and maintaining an organic and chemical-free environment that helps foster your child's development. Natural materials will help ventilate body heat, offer greater comfort, and provide a completely natural environment for your baby right from the start.
The first important step: provide your baby with an organic crib mattress — free from pesticides, chemicals, and toxic flame-retardants. We are proud to offer you a wide variety of Naturepedic crib mattresses. All are made from GOTS-certified organic cotton and are chemical-free.
All Naturepedic crib mattresses are free from harmful chemicals including:
flame retardants
vinyl/PVC
polyurethane foam
phthalates
biocides
perfluorinated compounds (PFAS).
All of our crib mattresses are also waterproof on one side and easy to clean. Because they are 100% certified organic they avoid the use of allergenic materials such as latex and wool. With Naturepedic, you won't have to compromise on health, safety or convenience!