Description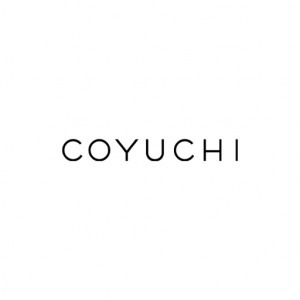 These COYUCHI® brushed flannel sheets are deliciously thick, soft, and warm. At a weighty 6 ounces, the sheets are luxurious, warm, and oh-so-comfy. Woven from pure organic cotton, they're brushed many times over to make them soft and pill-resistant. The cotton is 100% organic, and is sourced in Turkey and woven in Portugal.
The flat sheet and pillowcases have a 4″ self-hem and the fitted sheet has a deep 15″ pocket featuring full elastic for an easy fit.
All sets come with a pillowcase(s) but they are also available for purchase separately.
Packaged in eco-friendly, reusable cloth bag.
Duvet covers are available in Twin, Full/Queen, and King sizes.
100% GOTS-certified organic cotton
Soft and plush, yet durable
Deep pocket for easy fit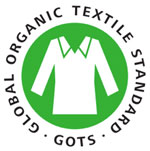 Name
COYUCHI Organic Cotton Cloud Brushed Flannel Sheets and Duvet Covers
COYUCHI Organic Cotton Cloud Brushed Flannel Sheets and Duvet Covers
COYUCHI Organic Cotton Cloud Brushed Flannel Sheets and Duvet Covers
COYUCHI Organic Cotton Cloud Brushed Flannel Sheets and Duvet Covers
COYUCHI Organic Cotton Cloud Brushed Flannel Sheets and Duvet Covers
COYUCHI Organic Cotton Cloud Brushed Flannel Sheets and Duvet Covers
COYUCHI Organic Cotton Cloud Brushed Flannel Sheets and Duvet Covers
COYUCHI Organic Cotton Cloud Brushed Flannel Sheets and Duvet Covers
COYUCHI Organic Cotton Cloud Brushed Flannel Sheets and Duvet Covers
COYUCHI Organic Cotton Cloud Brushed Flannel Sheets and Duvet Covers
COYUCHI Organic Cotton Cloud Brushed Flannel Sheets and Duvet Covers
COYUCHI Organic Cotton Cloud Brushed Flannel Sheets and Duvet Covers
COYUCHI Organic Cotton Cloud Brushed Flannel Sheets and Duvet Covers
COYUCHI Organic Cotton Cloud Brushed Flannel Sheets and Duvet Covers
COYUCHI Organic Cotton Cloud Brushed Flannel Sheets and Duvet Covers
COYUCHI Organic Cotton Cloud Brushed Flannel Sheets and Duvet Covers
COYUCHI Organic Cotton Cloud Brushed Flannel Sheets and Duvet Covers
COYUCHI Organic Cotton Cloud Brushed Flannel Sheets and Duvet Covers
COYUCHI Organic Cotton Cloud Brushed Flannel Sheets and Duvet Covers
COYUCHI Organic Cotton Cloud Brushed Flannel Sheets and Duvet Covers
SKU
Coy-1023528
Coy-1019100
Coy-1018423
Coy-1019108
Coy-1019101
Coy-1013288
Coy-1023545
Coy-1019102
Coy-1018422
Coy-1019103
Coy-1018421
Coy-1019110
Coy-1022778
Coy-1022781
Coy-1022780
COCBFS-k-pc-und
COCBFS-q-pc-aw
COCBFS-q-pc-und
Coy-1019111
COCBFS-k-pc-aw
Price
$198.00
$198.00
$198.00
$228.00
$228.00
$228.00
$248.00
$248.00
$248.00
$298.00
$298.00
$298.00
$298.00
$298.00
$298.00
$58.00
$48.00
$48.00
$48.00
$58.00
Size
Twin
Twin
Twin
Full
Full
Full
Queen
Queen
Queen
King
King
King
Cal King
Cal King
Cal King
King
Queen
Queen
Queen
King
Type
Sheet Set
Sheet Set
Sheet Set
Sheet Set
Sheet Set
Sheet Set
Sheet Set
Sheet Set
Sheet Set
Sheet Set
Sheet Set
Sheet Set
Sheet Set
Sheet Set
Sheet Set
Pillowcase
Pillowcase
Pillowcase
Pillowcase
Pillowcase
Color
Pale Gray Heather
Alpine White
Undyed
Pale Gray Heather
Alpine White
Undyed
Pale Gray w/Aegean
Alpine White
Undyed
Alpine White
Undyed
Pale Gray Heather
Alpine White
Undyed
Pale Gray Heather
Undyed
Alpine White
Undyed
Pale Gray Heather
Alpine White
Shipping
This item typically ships in 7-10 business days. This item ships within US only Shipping times and rates: For details >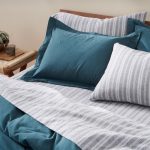 | | |
| --- | --- |
| Name | COYUCHI Organic Cotton Cloud Brushed Flannel Sheets and Duvet Covers |
| SKU | Coy-1023528 |
| Price | $198.00 |
| Size | Twin |
| Type | Sheet Set |
| Color | Pale Gray Heather |
| Shipping | This item typically ships in 7-10 business days. This item ships within US only Shipping times and rates: For details > |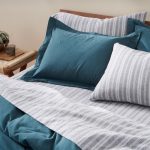 | | |
| --- | --- |
| Name | COYUCHI Organic Cotton Cloud Brushed Flannel Sheets and Duvet Covers |
| SKU | Coy-1019100 |
| Price | $198.00 |
| Size | Twin |
| Type | Sheet Set |
| Color | Alpine White |
| Shipping | This item typically ships in 7-10 business days. This item ships within US only Shipping times and rates: For details > |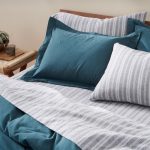 | | |
| --- | --- |
| Name | COYUCHI Organic Cotton Cloud Brushed Flannel Sheets and Duvet Covers |
| SKU | Coy-1018423 |
| Price | $198.00 |
| Size | Twin |
| Type | Sheet Set |
| Color | Undyed |
| Shipping | This item typically ships in 7-10 business days. This item ships within US only Shipping times and rates: For details > |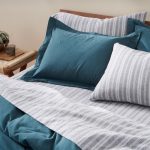 | | |
| --- | --- |
| Name | COYUCHI Organic Cotton Cloud Brushed Flannel Sheets and Duvet Covers |
| SKU | Coy-1019108 |
| Price | $228.00 |
| Size | Full |
| Type | Sheet Set |
| Color | Pale Gray Heather |
| Shipping | This item typically ships in 7-10 business days. This item ships within US only Shipping times and rates: For details > |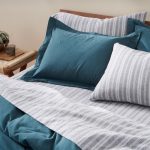 | | |
| --- | --- |
| Name | COYUCHI Organic Cotton Cloud Brushed Flannel Sheets and Duvet Covers |
| SKU | Coy-1019101 |
| Price | $228.00 |
| Size | Full |
| Type | Sheet Set |
| Color | Alpine White |
| Shipping | This item typically ships in 7-10 business days. This item ships within US only Shipping times and rates: For details > |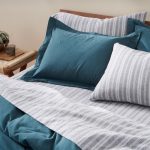 | | |
| --- | --- |
| Name | COYUCHI Organic Cotton Cloud Brushed Flannel Sheets and Duvet Covers |
| SKU | Coy-1013288 |
| Price | $228.00 |
| Size | Full |
| Type | Sheet Set |
| Color | Undyed |
| Shipping | This item typically ships in 7-10 business days. This item ships within US only Shipping times and rates: For details > |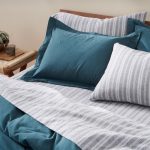 | | |
| --- | --- |
| Name | COYUCHI Organic Cotton Cloud Brushed Flannel Sheets and Duvet Covers |
| SKU | Coy-1023545 |
| Price | $248.00 |
| Size | Queen |
| Type | Sheet Set |
| Color | Pale Gray w/Aegean |
| Shipping | This item typically ships in 7-10 business days. This item ships within US only Shipping times and rates: For details > |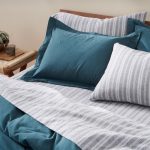 | | |
| --- | --- |
| Name | COYUCHI Organic Cotton Cloud Brushed Flannel Sheets and Duvet Covers |
| SKU | Coy-1019102 |
| Price | $248.00 |
| Size | Queen |
| Type | Sheet Set |
| Color | Alpine White |
| Shipping | This item typically ships in 7-10 business days. This item ships within US only Shipping times and rates: For details > |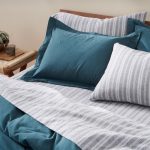 | | |
| --- | --- |
| Name | COYUCHI Organic Cotton Cloud Brushed Flannel Sheets and Duvet Covers |
| SKU | Coy-1018422 |
| Price | $248.00 |
| Size | Queen |
| Type | Sheet Set |
| Color | Undyed |
| Shipping | This item typically ships in 7-10 business days. This item ships within US only Shipping times and rates: For details > |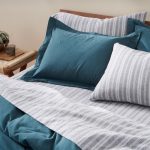 | | |
| --- | --- |
| Name | COYUCHI Organic Cotton Cloud Brushed Flannel Sheets and Duvet Covers |
| SKU | Coy-1019103 |
| Price | $298.00 |
| Size | King |
| Type | Sheet Set |
| Color | Alpine White |
| Shipping | This item typically ships in 7-10 business days. This item ships within US only Shipping times and rates: For details > |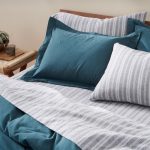 | | |
| --- | --- |
| Name | COYUCHI Organic Cotton Cloud Brushed Flannel Sheets and Duvet Covers |
| SKU | Coy-1018421 |
| Price | $298.00 |
| Size | King |
| Type | Sheet Set |
| Color | Undyed |
| Shipping | This item typically ships in 7-10 business days. This item ships within US only Shipping times and rates: For details > |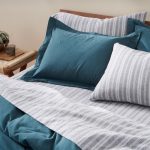 | | |
| --- | --- |
| Name | COYUCHI Organic Cotton Cloud Brushed Flannel Sheets and Duvet Covers |
| SKU | Coy-1019110 |
| Price | $298.00 |
| Size | King |
| Type | Sheet Set |
| Color | Pale Gray Heather |
| Shipping | This item typically ships in 7-10 business days. This item ships within US only Shipping times and rates: For details > |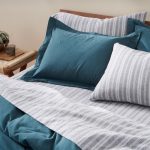 | | |
| --- | --- |
| Name | COYUCHI Organic Cotton Cloud Brushed Flannel Sheets and Duvet Covers |
| SKU | Coy-1022778 |
| Price | $298.00 |
| Size | Cal King |
| Type | Sheet Set |
| Color | Alpine White |
| Shipping | This item typically ships in 7-10 business days. This item ships within US only Shipping times and rates: For details > |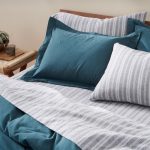 | | |
| --- | --- |
| Name | COYUCHI Organic Cotton Cloud Brushed Flannel Sheets and Duvet Covers |
| SKU | Coy-1022781 |
| Price | $298.00 |
| Size | Cal King |
| Type | Sheet Set |
| Color | Undyed |
| Shipping | This item typically ships in 7-10 business days. This item ships within US only Shipping times and rates: For details > |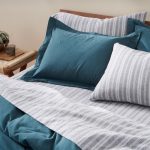 | | |
| --- | --- |
| Name | COYUCHI Organic Cotton Cloud Brushed Flannel Sheets and Duvet Covers |
| SKU | Coy-1022780 |
| Price | $298.00 |
| Size | Cal King |
| Type | Sheet Set |
| Color | Pale Gray Heather |
| Shipping | This item typically ships in 7-10 business days. This item ships within US only Shipping times and rates: For details > |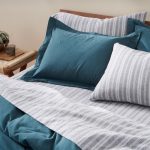 | | |
| --- | --- |
| Name | COYUCHI Organic Cotton Cloud Brushed Flannel Sheets and Duvet Covers |
| SKU | COCBFS-k-pc-und |
| Price | $58.00 |
| Size | King |
| Type | Pillowcase |
| Color | Undyed |
| Shipping | This item typically ships in 7-10 business days. This item ships within US only Shipping times and rates: For details > |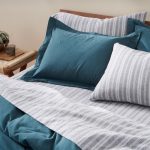 | | |
| --- | --- |
| Name | COYUCHI Organic Cotton Cloud Brushed Flannel Sheets and Duvet Covers |
| SKU | COCBFS-q-pc-aw |
| Price | $48.00 |
| Size | Queen |
| Type | Pillowcase |
| Color | Alpine White |
| Shipping | This item typically ships in 7-10 business days. This item ships within US only Shipping times and rates: For details > |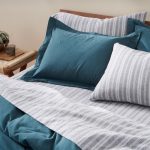 | | |
| --- | --- |
| Name | COYUCHI Organic Cotton Cloud Brushed Flannel Sheets and Duvet Covers |
| SKU | COCBFS-q-pc-und |
| Price | $48.00 |
| Size | Queen |
| Type | Pillowcase |
| Color | Undyed |
| Shipping | This item typically ships in 7-10 business days. This item ships within US only Shipping times and rates: For details > |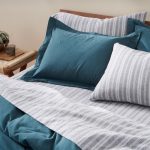 | | |
| --- | --- |
| Name | COYUCHI Organic Cotton Cloud Brushed Flannel Sheets and Duvet Covers |
| SKU | Coy-1019111 |
| Price | $48.00 |
| Size | Queen |
| Type | Pillowcase |
| Color | Pale Gray Heather |
| Shipping | This item typically ships in 7-10 business days. This item ships within US only Shipping times and rates: For details > |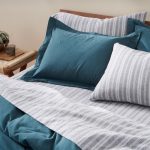 | | |
| --- | --- |
| Name | COYUCHI Organic Cotton Cloud Brushed Flannel Sheets and Duvet Covers |
| SKU | COCBFS-k-pc-aw |
| Price | $58.00 |
| Size | King |
| Type | Pillowcase |
| Color | Alpine White |
| Shipping | This item typically ships in 7-10 business days. This item ships within US only Shipping times and rates: For details > |