Description
The Naturally Organic Hudson Wool Comforter is a winner in all seasons.! It features a soft sateen cotton cover and is filled with a generous amount GOTS-certified organic wool. The organic wool has great insulation properties.  It will wick perspiration and keep you cooler through the summer. Then, when the temperatures drop it will reflect body heat back to keep you warm. The soft outer cover ensures your comfort. Be happy to slip into bed – the Hudson is truly an all-season comforter.
This comforter is hypoallergenic, as it is dust-mite resistant. There are no synthetic fibers in this comforter, just organic wool and organic cotton. The comforter is stitched in an interesting pattern that helps to keep the wool from bunching and shifting, thus providing an even warmth for you.
The Naturally Organic Hudson Wool Comforter Weights (weights are approximate)
Twin – 3 pounds
Full/Queen – 4 pounds
King – 5 pounds
This is a wonderful organic comforter for all seasons as it is of medium weight. This comforter is made from the purest materials:
Certified Organic Cotton Sateen Cover
Certified Organic Wool Fill from Argentina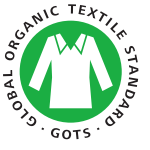 ---
Dimensions for the Naturally Organic Hudson Wool Comforter:
Twin: 63″ x 86″
Full/Queen:  86″ x 90″
King:  102″ x 90″
This item ships free in Continental U.S.A. 
---
About Wool Comforters
A wool comforter is a type of bedding that is made entirely or partially of wool. Wool is a natural fiber that is unique in its ability to regulate body temperature and provide warmth even in cold weather. Wool comforters are very popular for those who live in colder climates, or who simply enjoy the warmth and coziness of wool bedding. They are also known for their durability and hypoallergenic qualities, making them a great option for those with allergies or sensitive skin. Wool comforters come in a variety of styles and sizes to suit any need or preference.