Description

The Hudson mattress protector by Naturally Organic has all the features you want in a mattress protector: made of GOTS-certified organic cotton, fitted corners, elastic all the way around the bottom, and no chemicals for a perfect non-toxic foundation for your bed. This exclusive-to-us mattress protector will protect your organic mattress investment for years to come.
The cotton used is GOTS-certified and the fitted corners and elastic all around make this work just like a fitted sheet so that it is easy to take off and wash for a good hygienic environment for your bedroom. Available in Twin, TwinXL, Full, Queen, King, and Cal King sizes, this protector is completely machine washable.
Why do you need a mattress protector? Wondering if this is the right mattress protector for you? Read our complete guide to mattress protectors.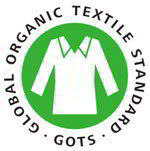 Name
Naturally Organic Hudson Cotton Mattress Pad - Fitted - Twin
Naturally Organic Hudson Cotton Mattress Pad - Fitted - TwinXL
Naturally Organic Hudson Cotton Mattress Pad - Fitted - Full
Naturally Organic Hudson Cotton Mattress Pad - Fitted - Queen
Naturally Organic Hudson Cotton Mattress Pad - Fitted - King
Naturally Organic Hudson Cotton Mattress Pad - Fitted - California King
SKU
NO-hud-mp-t
NO-hud-mp-txl
NO-hud-mp-f
NO-hud-mp-qn
NO-hud-mp-k
NO-hud-mp-ck
Price
$159.00
$159.00
$189.00
$229.00
$259.00
$259.00
Size
Twin
TwinXL
Full
Queen
King
California King
Shipping
This item typically ships in 7-10 business days.  Shipping rates  >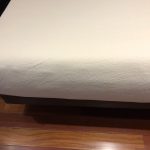 | | |
| --- | --- |
| Name | Naturally Organic Hudson Cotton Mattress Pad - Fitted - Twin |
| SKU | NO-hud-mp-t |
| Price | $159.00 |
| Size | Twin |
| Shipping | This item typically ships in 7-10 business days.  Shipping rates  > |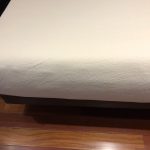 | | |
| --- | --- |
| Name | Naturally Organic Hudson Cotton Mattress Pad - Fitted - TwinXL |
| SKU | NO-hud-mp-txl |
| Price | $159.00 |
| Size | TwinXL |
| Shipping | This item typically ships in 7-10 business days.  Shipping rates  > |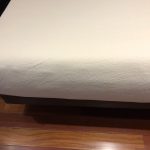 | | |
| --- | --- |
| Name | Naturally Organic Hudson Cotton Mattress Pad - Fitted - Full |
| SKU | NO-hud-mp-f |
| Price | $189.00 |
| Size | Full |
| Shipping | This item typically ships in 7-10 business days.  Shipping rates  > |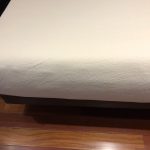 | | |
| --- | --- |
| Name | Naturally Organic Hudson Cotton Mattress Pad - Fitted - Queen |
| SKU | NO-hud-mp-qn |
| Price | $229.00 |
| Size | Queen |
| Shipping | This item typically ships in 7-10 business days.  Shipping rates  > |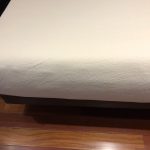 | | |
| --- | --- |
| Name | Naturally Organic Hudson Cotton Mattress Pad - Fitted - King |
| SKU | NO-hud-mp-k |
| Price | $259.00 |
| Size | King |
| Shipping | This item typically ships in 7-10 business days.  Shipping rates  > |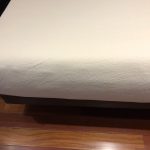 | | |
| --- | --- |
| Name | Naturally Organic Hudson Cotton Mattress Pad - Fitted - California King |
| SKU | NO-hud-mp-ck |
| Price | $259.00 |
| Size | California King |
| Shipping | This item typically ships in 7-10 business days.  Shipping rates  > |