Description

The Crescent Moon alpaca wool comforter uses a blend of 70% alpaca wool/30% sheep's wool for these warm, cozy comforters. Interestingly, these are as warm as down comforters, but less fill is needed to keep you warm so you won't get hot and sweaty underneath. In short, alpaca wool comforters are an excellent alternative for those who cannot tolerate down.
Why Alpaca Wool? Because it is warmer, stronger, lighter, and cleaner than sheep's wool! It is believed to be the best possible filling available today to provide you with a warm, comfortable, healthy, and stress-free sleep. Further,  an alpaca wool duvet will absorb up to 35% of its weight in moisture, keeping you dry and comfortable while you sleep.
Are Crescent Moon comforters hypoallergenic? Absolutely! First of all,  the wool is grown without herbicides in a stress-free environment, and the animals are not dipped in pesticide baths. Secondly, the wool is chemical-free as it doesn't use any chemicals, dyes, or bleaches during the processing. This wool does not contain lanolin or grease.  Finally, this porous, naturally dry, clean fill prevents dust mites and other allergens from settling in.
Dimensions:
Twin: 68″ x 86in
Summer weight: 1.8 pounds
Winter weight: 3 pounds

Full/Queen: 88in x 92in
 King: 90in x 102in
Crescent Moon Alpaca Wool Comforter Features
A great natural alternative to down
100% GOTS-certified organic cotton cover
70% alpaca wool/30% sheep's wool fill for the perfect blend
Hypoallergenic & dust-mite resistant
Breathable for a more restful night of sleep
Eco-friendly and bio-degradable
Wool is a natural fire retardant
Available in an all-season weight or lightweight summer option to fit your climate
We also carry matching pillows and mattress pads by Crescent Moon
Read one person's experience with alpaca wool here.
This crescent pattern is beautiful, but it is functional as well. It helps to prevent the shifting of the wool so that the fill is distributed evenly.         Dimensions: Twin:    68in x 86in Double:  78in x 86in Queen: 86in x 90in King: 90in x 102in
Care of Crescent Moon Alpaca Wool Comforter
Always use a duvet cover to preserve your customer.
Most importantly, the machine should never be agitating, as that will shrink the wool.
Wash as little as possible; spot clean when possible
Finally, occasionally air outside to keep fresh. It is amazing what the sun and fresh air will do for your comforter!
You can find complete care instructions HERE.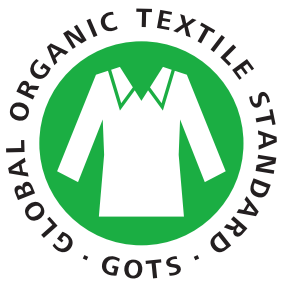 ---
About Crescent Moon
Since 1997, Crescent Moon has supplied its customers with quality hand-crafted alpaca wool duvets, mattress pads, and pillows.
---
About Wool Comforters
A wool comforter is a type of bedding that is made entirely or partially of wool. Wool is a natural fiber that is unique in its ability to regulate body temperature and provide warmth even in cold weather. Wool comforters are very popular for those who live in colder climates, or who simply enjoy the warmth and coziness of wool bedding. They are also known for their durability and hypoallergenic qualities, making them a great option for those with allergies or sensitive skin. Wool comforters come in a variety of styles and sizes to suit any need or preference.