Description

The Sequoia (formerly Monarch) is made of soft, long staple cotton sateen bordered by a satin piping that brings you warmth anywhere you need to relax. Its classic box design is baffled for consistent appearance and warmth. And its 300 thread count cotton is a gentle nest that caresses a sleeping body from dusk until dawn.
---
Select your warmth level – lightweight or warm
The larger the down cluster, the higher the fill power is – taking up more space or volume.
---
Dimensions:
Twin/XL Twin 70″ x 90″
Full/Queen 90″ x 94″
King 106″ x 94″
Grand King 108″ x 98″
Super King 115″ x 110″
Allergic to down? Choose Ogallala Down®
Ogallala Down® combines two natural fibers to give you a tranquil, restful night's sleep, even if you have allergies to down. Ogallala Down® is 70% Goose Down and 30% Syriaca Clusters, a natural fiber that dust mites do not like.
Name
Ogallala Sequoia Goose Ogallala Down® Comforter/Duvet
Ogallala Sequoia Goose Ogallala Down® Comforter/Duvet
Ogallala Sequoia Goose Ogallala Down® Comforter/Duvet
Ogallala Sequoia Goose Ogallala Down® Comforter/Duvet
Ogallala Sequoia Goose Ogallala Down® Comforter/Duvet
Ogallala Sequoia Goose Ogallala Down® Comforter/Duvet
Ogallala Sequoia Goose Ogallala Down® Comforter/Duvet
Ogallala Sequoia Goose Ogallala Down® Comforter/Duvet
Ogallala Sequoia Goose Ogallala Down® Comforter/Duvet
Ogallala Sequoia Goose Ogallala Down® Comforter/Duvet
SKU
MGHCD-twin-sequoia-700-loft-light
MGHCD-fqueen-sequoia-700-loft-light
MGHCD-king-sequoia-700-loft-light
MGHCD-super-king-sequoia-700-loft-light
MGHCD-grand-king-sequoia-700-loft-light
MGHCD-twin-sequoia-700-loft-warm
MGHCD-fqueen-sequoia-700-loft-warm
MGHCD-king-sequoia-700-loft-warm
MGHCD-super-king-sequoia-700-loft-artic
MGHCD-grand-king-sequoia-700-loft-warm
Price
$635.00
$778.00
$870.00
$1,070.00
$948.00
$775.00
$965.00
$1,083.00
$1,340.00
$1,170.00
Comforter Model
Sequoia 700 LOFT
Sequoia 700 LOFT
Sequoia 700 LOFT
Sequoia 700 LOFT
Sequoia 700 LOFT
Sequoia 700 LOFT
Sequoia 700 LOFT
Sequoia 700 LOFT
Sequoia 700 LOFT
Sequoia 700 LOFT
Comforter Size
Twin
Full/Queen
King
Super King
Grand King
Twin
Full/Queen
King
Super King
Grand King
Comforter Style
Lightweight
Lightweight
Lightweight
Lightweight
Lightweight
Warm
Warm
Warm
Warm
Warm
Shipping
This item typically ships in 4-7 days This item ships within the US only Free shipping on most bedding orders over $150+ in the continental U.S. For details >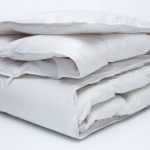 | | |
| --- | --- |
| Name | Ogallala Sequoia Goose Ogallala Down® Comforter/Duvet |
| SKU | MGHCD-twin-sequoia-700-loft-light |
| Price | $635.00 |
| Comforter Model | Sequoia 700 LOFT |
| Comforter Size | Twin |
| Comforter Style | Lightweight |
| Shipping | This item typically ships in 4-7 days This item ships within the US only Free shipping on most bedding orders over $150+ in the continental U.S. For details > |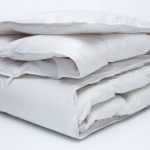 | | |
| --- | --- |
| Name | Ogallala Sequoia Goose Ogallala Down® Comforter/Duvet |
| SKU | MGHCD-fqueen-sequoia-700-loft-light |
| Price | $778.00 |
| Comforter Model | Sequoia 700 LOFT |
| Comforter Size | Full/Queen |
| Comforter Style | Lightweight |
| Shipping | This item typically ships in 4-7 days This item ships within the US only Free shipping on most bedding orders over $150+ in the continental U.S. For details > |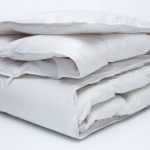 | | |
| --- | --- |
| Name | Ogallala Sequoia Goose Ogallala Down® Comforter/Duvet |
| SKU | MGHCD-king-sequoia-700-loft-light |
| Price | $870.00 |
| Comforter Model | Sequoia 700 LOFT |
| Comforter Size | King |
| Comforter Style | Lightweight |
| Shipping | This item typically ships in 4-7 days This item ships within the US only Free shipping on most bedding orders over $150+ in the continental U.S. For details > |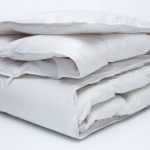 | | |
| --- | --- |
| Name | Ogallala Sequoia Goose Ogallala Down® Comforter/Duvet |
| SKU | MGHCD-super-king-sequoia-700-loft-light |
| Price | $1,070.00 |
| Comforter Model | Sequoia 700 LOFT |
| Comforter Size | Super King |
| Comforter Style | Lightweight |
| Shipping | This item typically ships in 4-7 days This item ships within the US only Free shipping on most bedding orders over $150+ in the continental U.S. For details > |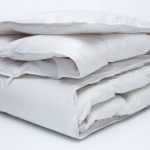 | | |
| --- | --- |
| Name | Ogallala Sequoia Goose Ogallala Down® Comforter/Duvet |
| SKU | MGHCD-grand-king-sequoia-700-loft-light |
| Price | $948.00 |
| Comforter Model | Sequoia 700 LOFT |
| Comforter Size | Grand King |
| Comforter Style | Lightweight |
| Shipping | This item typically ships in 4-7 days This item ships within the US only Free shipping on most bedding orders over $150+ in the continental U.S. For details > |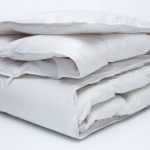 | | |
| --- | --- |
| Name | Ogallala Sequoia Goose Ogallala Down® Comforter/Duvet |
| SKU | MGHCD-twin-sequoia-700-loft-warm |
| Price | $775.00 |
| Comforter Model | Sequoia 700 LOFT |
| Comforter Size | Twin |
| Comforter Style | Warm |
| Shipping | This item typically ships in 4-7 days This item ships within the US only Free shipping on most bedding orders over $150+ in the continental U.S. For details > |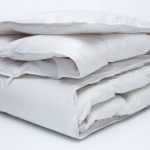 | | |
| --- | --- |
| Name | Ogallala Sequoia Goose Ogallala Down® Comforter/Duvet |
| SKU | MGHCD-fqueen-sequoia-700-loft-warm |
| Price | $965.00 |
| Comforter Model | Sequoia 700 LOFT |
| Comforter Size | Full/Queen |
| Comforter Style | Warm |
| Shipping | This item typically ships in 4-7 days This item ships within the US only Free shipping on most bedding orders over $150+ in the continental U.S. For details > |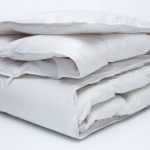 | | |
| --- | --- |
| Name | Ogallala Sequoia Goose Ogallala Down® Comforter/Duvet |
| SKU | MGHCD-king-sequoia-700-loft-warm |
| Price | $1,083.00 |
| Comforter Model | Sequoia 700 LOFT |
| Comforter Size | King |
| Comforter Style | Warm |
| Shipping | This item typically ships in 4-7 days This item ships within the US only Free shipping on most bedding orders over $150+ in the continental U.S. For details > |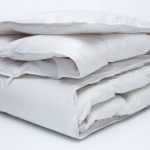 | | |
| --- | --- |
| Name | Ogallala Sequoia Goose Ogallala Down® Comforter/Duvet |
| SKU | MGHCD-super-king-sequoia-700-loft-artic |
| Price | $1,340.00 |
| Comforter Model | Sequoia 700 LOFT |
| Comforter Size | Super King |
| Comforter Style | Warm |
| Shipping | This item typically ships in 4-7 days This item ships within the US only Free shipping on most bedding orders over $150+ in the continental U.S. For details > |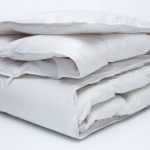 | | |
| --- | --- |
| Name | Ogallala Sequoia Goose Ogallala Down® Comforter/Duvet |
| SKU | MGHCD-grand-king-sequoia-700-loft-warm |
| Price | $1,170.00 |
| Comforter Model | Sequoia 700 LOFT |
| Comforter Size | Grand King |
| Comforter Style | Warm |
| Shipping | This item typically ships in 4-7 days This item ships within the US only Free shipping on most bedding orders over $150+ in the continental U.S. For details > |