Description

Sleep under a cloud with the most luxurious comforter in the Ogallala line of luxury comforters.
Ogallala Down 900-fill power for a consistent layer of warmth
12" Box Baffled Loft Design
Healthier Sleep – Free from harmful chemicals
Milkweed is hypoallergenic, natural, biodegradable, and renewable
Ogallala protects monarch butterfly habitat by preserving milkweed
460-thread count cotton sateen cover
Ultra-soft cotton
12" Box Baffled Loft Design keeps consistent warmth throughout
RDS (Responsible Down Standard) certified down
Oeko-Tex Standard 100 certified products
15 Year Guarantee
Invest in your health by investing in your sleep. This comforter comes with a 15 Year guarantee. This is our warmest comforter and is very consistent due to the baffled loft design which helps prevent shifting of down.
Size Dimensions
Twin/XL Twin 70″ x 90″
Full/Queen 90″ x 94″
King 106″ x 94″
Grand King 108″ x 98″
Super King 115″ x 110″
Consider what your room's sleeping temperature is: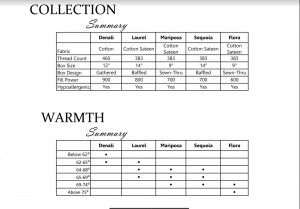 A visual for fill power: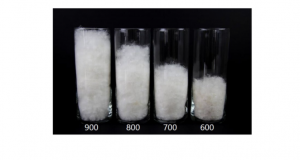 This visual represents the amount of fill in one ounce of Ogallala down.About Ogallala:  Giving Back: We dreamed of a world where our needs matched the needs of the world and grew together harmoniously. Good business isn't just about the bottom line; it gives as much as it takes. So we worked to turn our milkweed farms into monarch butterfly sanctuaries that enrich the environment, economy, and world around it. We all depend on each other and we know that none of us succeed without caring for those around us.
Name
Denali Ogallala® Down Comforter Duvet
Denali Ogallala® Down Comforter Duvet
Denali Ogallala® Down Comforter Duvet
Denali Ogallala® Down Comforter Duvet
Denali Ogallala® Down Comforter Duvet
SKU
OCC-Denali-T
OCC-Denali-fq
OCC-denali-k
OCC-denali-sk
OCC-denali-gk
Price
$1,380.00
$1,765.00
$1,993.00
$2,455.00
$2,158.00
Comforter Size
Twin
Full/Queen
King
Super King
Grand King
Comforter Style
Warm
Warm
Warm
Warm
Warm
Shipping
This item typically ships within 4-7 days This item ships within the US only Free shipping on most bedding orders over $150+ in the continental U.S. For details >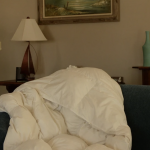 | | |
| --- | --- |
| Name | Denali Ogallala® Down Comforter Duvet |
| SKU | OCC-Denali-T |
| Price | $1,380.00 |
| Comforter Size | Twin |
| Comforter Style | Warm |
| Shipping | This item typically ships within 4-7 days This item ships within the US only Free shipping on most bedding orders over $150+ in the continental U.S. For details > |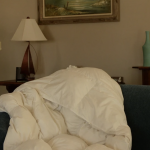 | | |
| --- | --- |
| Name | Denali Ogallala® Down Comforter Duvet |
| SKU | OCC-Denali-fq |
| Price | $1,765.00 |
| Comforter Size | Full/Queen |
| Comforter Style | Warm |
| Shipping | This item typically ships within 4-7 days This item ships within the US only Free shipping on most bedding orders over $150+ in the continental U.S. For details > |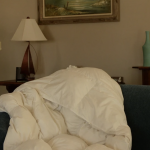 | | |
| --- | --- |
| Name | Denali Ogallala® Down Comforter Duvet |
| SKU | OCC-denali-k |
| Price | $1,993.00 |
| Comforter Size | King |
| Comforter Style | Warm |
| Shipping | This item typically ships within 4-7 days This item ships within the US only Free shipping on most bedding orders over $150+ in the continental U.S. For details > |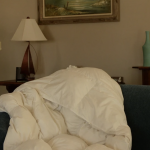 | | |
| --- | --- |
| Name | Denali Ogallala® Down Comforter Duvet |
| SKU | OCC-denali-sk |
| Price | $2,455.00 |
| Comforter Size | Super King |
| Comforter Style | Warm |
| Shipping | This item typically ships within 4-7 days This item ships within the US only Free shipping on most bedding orders over $150+ in the continental U.S. For details > |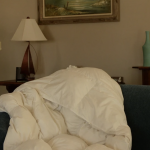 | | |
| --- | --- |
| Name | Denali Ogallala® Down Comforter Duvet |
| SKU | OCC-denali-gk |
| Price | $2,158.00 |
| Comforter Size | Grand King |
| Comforter Style | Warm |
| Shipping | This item typically ships within 4-7 days This item ships within the US only Free shipping on most bedding orders over $150+ in the continental U.S. For details > |