Description
This cotton mattress protector from Suite Sleep is made from a beautiful organic cotton jersey fabric. This mattress protector features a fitted style with 18″ pockets, offers excellent mattress protection and stretches to fit your luxurious organic mattress.
100% GOTS certified organic cotton
Stretch-knit design
Fitted style (oversized to allow for shrinking)
Machine wash
18″ deep pockets
Suite Sleep's mission is to maintain a lower carbon footprint, while providing quality bedding and mattresses using sustainable, organic and natural materials.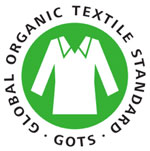 Name
Suite Sleep Organic Cotton Stretch Knit Deep Pocket Mattress Protector - Twin
Suite Sleep Organic Cotton Stretch Knit Deep Pocket Mattress Protector - TwinXL
Suite Sleep Organic Cotton Stretch Knit Deep Pocket Mattress Protector - Full
Suite Sleep Organic Cotton Stretch Knit Deep Pocket Mattress Protector - Queen
Suite Sleep Organic Cotton Stretch Knit Deep Pocket Mattress Protector - King
Suite Sleep Organic Cotton Stretch Knit Deep Pocket Mattress Protector - California King
SKU
SS-CKP 3875
SS-CKP 3880
SS-CKP 5475
SS-CKP 6080
SS-CKP 7680
SS-CKP 7284
Price
$164.00
$164.00
$189.00
$209.00
$249.00
$259.00
Size
Twin
TwinXL
Full
Queen
King
California King
Shipping
This item typically ships in 2-3 weeks  Shipping rates  >
| | |
| --- | --- |
| Name | Suite Sleep Organic Cotton Stretch Knit Deep Pocket Mattress Protector - Twin |
| SKU | SS-CKP 3875 |
| Price | $164.00 |
| Size | Twin |
| | |
| --- | --- |
| Name | Suite Sleep Organic Cotton Stretch Knit Deep Pocket Mattress Protector - TwinXL |
| SKU | SS-CKP 3880 |
| Price | $164.00 |
| Size | TwinXL |
| | |
| --- | --- |
| Name | Suite Sleep Organic Cotton Stretch Knit Deep Pocket Mattress Protector - Full |
| SKU | SS-CKP 5475 |
| Price | $189.00 |
| Size | Full |
| | |
| --- | --- |
| Name | Suite Sleep Organic Cotton Stretch Knit Deep Pocket Mattress Protector - Queen |
| SKU | SS-CKP 6080 |
| Price | $209.00 |
| Size | Queen |
| | |
| --- | --- |
| Name | Suite Sleep Organic Cotton Stretch Knit Deep Pocket Mattress Protector - King |
| SKU | SS-CKP 7680 |
| Price | $249.00 |
| Size | King |
| | |
| --- | --- |
| Name | Suite Sleep Organic Cotton Stretch Knit Deep Pocket Mattress Protector - California King |
| SKU | SS-CKP 7284 |
| Price | $259.00 |
| Size | California King |