Description
The Harmony mattress topper by Savvy Rest is a 3″ layer of natural organic latex encased in an organic quilted cotton and wool cover. Combined with the Serenity mattress, it creates the Unity Pillowtop mattress. Soft Talalay latex provides superior cushioning and pressure point relief.
The Harmony mattress topper encased in a quilted organic cotton cover with wool batting quilted inside. The wool acts as a flame retardant, eliminating the need for toxic chemicals.
This Savvy Rest mattress topper is made from all-natural materials and so it is  breathable and naturally repellent to dust mites.  
3″ layer of natural latex (approx. 4″ total height).
Soft Talalay latex
Cover is quilted with pure wool and organic cotton
Dimensions of the Harmony Mattress Topper

Twin:  38 x 74 x 4
TwinXL: 38 x 80 x 4
Full: 53 x 74 x 4
Queen: 60 x 80 x 4
King: 76 x 80 x 4
CA King: 72 x 84 x 4
Warranty:
This item carries a 20 year warranty when used with a Savvy Rest mattress. It carries a 3-year limited warranty when not used with a Savvy Rest mattress.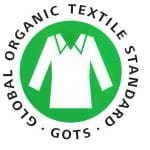 ---