Description

Crescent Moon uses 70% Alpaca and 30% sheep's wool to make these warm, cozy pads. Featuring 100% GOTS-certified organic cotton in a 260-thread count. Total depth is about 1.5 inches so this gives a nice layer of plushness to your mattress. Elastic is placed in each corner to help keep it in place. The cotton used is both SKAL and GOTS-certified.
Why Alpaca Wool? It's warmer, stronger, lighter, and cleaner than sheep's wool. It is believed to be the best possible filling available today to provide you with a warm, comfortable, healthy, and stress-free sleep. An alpaca wool mattress pad will absorb up to 35% of its weight in moisture, keeping you dry and comfortable while you sleep.
Are these mattress pads hypoallergenic? The wool is grown without herbicides in a stress-free environment and the animals are not dipped in pesticide baths. No chemicals, dyes, or bleaches have been used during the processing. This wool does not contain lanolin or grease. This porous, naturally dry, and clean fill prevents dust mites and other allergens from settling in.
2 oz. per square foot – about 1.5 inches thick
Elastic straps in each corner to keep in place
100% ORGANIC cotton – 260 thread count
70% alpaca wool, 30% sheep's wool fill
Hypoallergenic – Dust mite resistant
Wool is a natural fire retardant
Limited 5-year warranty on workmanship
Comes in a reusable 100% unbleached cotton, drawstring bag for easy storage
Care of Alpaca Mattress Pad/Topper
Pad should always be covered.
Most important is that the machine is never agitating, as that will shrink the wool.
Wash as little as possible
Occasionally air outside to keep fresh.
Complete care instructions can be found HERE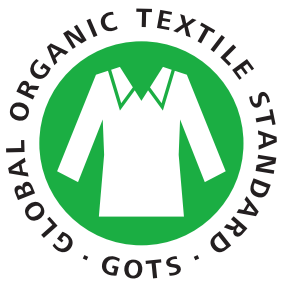 ---
About Crescent Moon
Since 1997, Crescent Moon has supplied its customers with quality hand-crafted alpaca wool duvets, mattress pads, and pillows.