Description

The Clean Bedroom is proud to offer these superior quality organic cotton pillow encasements made by Crescent Moon with fabric so tightly woven they prevent dust mites and bed bugs from taking up residence in and around your pillow. The covers are made from 100% organic cotton for total breathability.
Dust mites measure from 100 to 300 microns and their feces can be as small as 10 microns which could break through many fabrics. The mean pore size of these 260-thread count encasements is a mean pore size of 4.5 – SKAL Certified / GOTS Certified, making these a great choice for those with allergies and asthma.
The covers are easy care: wash in hot water and dry in warm dryer. Please pre-wash for a better fit. A nylon zipper is featured for ease of use and comfort.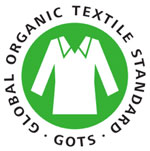 Name
Crescent Moon Organic Dust Mite Pillow Cover and Encasement - Body Pillow
Crescent Moon Organic Dust Mite Pillow Cover and Encasement - Child / Travel
Crescent Moon Organic Dust Mite Pillow Cover and Encasement - Standard
Crescent Moon Organic Dust Mite Pillow Cover and Encasement - Queen
Crescent Moon Organic Dust Mite Pillow Cover and Encasement - King
Crescent Moon Organic Dust Mite Pillow Cover and Encasement - Euro
SKU
CMODMPC-body-260-tc
CMODMPC-child/travel-260-tc
CMODMPC-standard-260-tc
CMODMPC-queen-260-tc
CMODMPC-king-260-tc
CMODMPC-euro-260-tc
Price
$65.00
$33.00
$43.00
$50.00
$54.00
$60.00
Pillow Size
Body Pillow
Child / Travel
Standard
Queen
King
Euro
Shipping
This item typically ships in 4-7 days This item ships within the US only Shipping rates >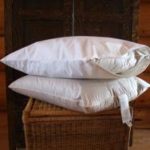 | | |
| --- | --- |
| Name | Crescent Moon Organic Dust Mite Pillow Cover and Encasement - Body Pillow |
| SKU | CMODMPC-body-260-tc |
| Price | $65.00 |
| Pillow Size | Body Pillow |
| Shipping | This item typically ships in 4-7 days This item ships within the US only Shipping rates > |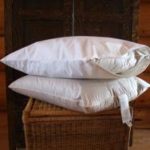 | | |
| --- | --- |
| Name | Crescent Moon Organic Dust Mite Pillow Cover and Encasement - Child / Travel |
| SKU | CMODMPC-child/travel-260-tc |
| Price | $33.00 |
| Pillow Size | Child / Travel |
| Shipping | This item typically ships in 4-7 days This item ships within the US only Shipping rates > |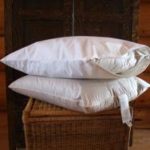 | | |
| --- | --- |
| Name | Crescent Moon Organic Dust Mite Pillow Cover and Encasement - Standard |
| SKU | CMODMPC-standard-260-tc |
| Price | $43.00 |
| Pillow Size | Standard |
| Shipping | This item typically ships in 4-7 days This item ships within the US only Shipping rates > |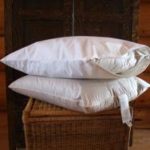 | | |
| --- | --- |
| Name | Crescent Moon Organic Dust Mite Pillow Cover and Encasement - Queen |
| SKU | CMODMPC-queen-260-tc |
| Price | $50.00 |
| Pillow Size | Queen |
| Shipping | This item typically ships in 4-7 days This item ships within the US only Shipping rates > |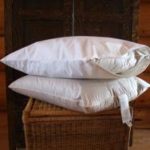 | | |
| --- | --- |
| Name | Crescent Moon Organic Dust Mite Pillow Cover and Encasement - King |
| SKU | CMODMPC-king-260-tc |
| Price | $54.00 |
| Pillow Size | King |
| Shipping | This item typically ships in 4-7 days This item ships within the US only Shipping rates > |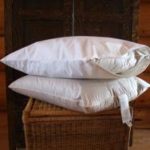 | | |
| --- | --- |
| Name | Crescent Moon Organic Dust Mite Pillow Cover and Encasement - Euro |
| SKU | CMODMPC-euro-260-tc |
| Price | $60.00 |
| Pillow Size | Euro |
| Shipping | This item typically ships in 4-7 days This item ships within the US only Shipping rates > |