Description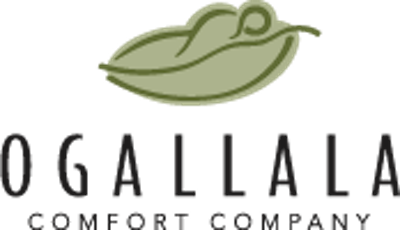 Sink into comfort on this fluffy featherbed! Generously filled with 70% goose down and 30% syriaca, and wrapped in 300-thread-count organic cotton, this topper has a luxurious feel.Syriaca Clusters are hypoallergenic fibers from the pods of milkweed plants that stabilize components in down which cause allergic reactions.
The Ogallalla HypodownMattress Enhancer cushions the pressure points on your body, helps relax your muscles, and improves circulation. With your body completely relaxed, you'll experience the deep, restful night's sleep you've been dreaming of.  The topper is sewn in a baffled (3″ to 4″) pattern to reduce shifting of the hypodown.  Available in Twin, TwinXL, Queen, King, and California King sizes.
Hypodown 800-fill
70-percent white goose down and 30-percent Syriaca clusters
Hypodown is hypoallergenic, natural, biodegradable, renewable, efficient, saves energy, and reduces carbon footprint
RDS (Responsible Down Standard) certified down
Oeko-Tex Standard 100 certified products
Twin 39″ x 75″
XL Twin 39″ x 80″
Queen 60″ x 80″
King 76″ x 80″
Cal King 72″ x 84″
Monarch butterflies depend on wild milkweed plants for their survival. By purchasing Hypodown® Mattress Enhancers, you're directly helping to save Monarch butterflies. Generations of Monarch butterflies migrate from Mexico to Canada and back again each year. They depend upon wild milkweed plants for their survival. When you purchase Hypodown® products, you increase the demand for milkweed, help decrease the destruction of milkweed plants, and help restore Monarch butterfly populations.
Name
Ogallala Hypodown Featherbed - Twin
Ogallala Hypodown Featherbed - Queen
Ogallala Hypodown Featherbed - King
Ogallala Hypodown Featherbed - California King
Ogallala Hypodown Featherbed - TwinXL
SKU
141-fb-ogl-f7525tw128
144-fb-ogl-f7525qn224
145-fb-ogl-f7525kg288
146-fb-ogl-f7525ckg28
Featherbed_ogl-TwinXL
Price
$1,850.00
$3,023.00
$3,643.00
$3,800.00
$2,080.00
Size
Twin
Queen
King
California King
TwinXL
Shipping
This item typically ships in 4-7 days This item ships within the US only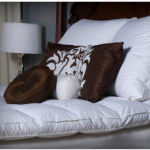 | | |
| --- | --- |
| Name | Ogallala Hypodown Featherbed - Twin |
| SKU | 141-fb-ogl-f7525tw128 |
| Price | $1,850.00 |
| Size | Twin |
| Shipping | This item typically ships in 4-7 days This item ships within the US only |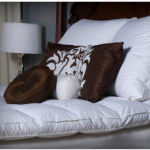 | | |
| --- | --- |
| Name | Ogallala Hypodown Featherbed - Queen |
| SKU | 144-fb-ogl-f7525qn224 |
| Price | $3,023.00 |
| Size | Queen |
| Shipping | This item typically ships in 4-7 days This item ships within the US only |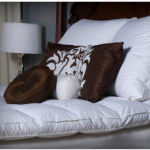 | | |
| --- | --- |
| Name | Ogallala Hypodown Featherbed - King |
| SKU | 145-fb-ogl-f7525kg288 |
| Price | $3,643.00 |
| Size | King |
| Shipping | This item typically ships in 4-7 days This item ships within the US only |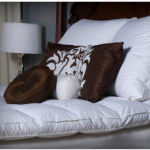 | | |
| --- | --- |
| Name | Ogallala Hypodown Featherbed - California King |
| SKU | 146-fb-ogl-f7525ckg28 |
| Price | $3,800.00 |
| Size | California King |
| Shipping | This item typically ships in 4-7 days This item ships within the US only |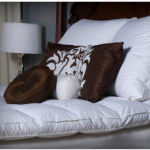 | | |
| --- | --- |
| Name | Ogallala Hypodown Featherbed - TwinXL |
| SKU | Featherbed_ogl-TwinXL |
| Price | $2,080.00 |
| Size | TwinXL |
| Shipping | This item typically ships in 4-7 days This item ships within the US only |