Description

Features of the Obasan Medium-Weight Wool Comforter
Mid-weight comforter
Works well for nights when temperatures drop to near freezing
Best performs in seasons where the average nightly temperature is 15-25ºC.
Breathable, organic materials that result in a cool, dry sleep.
It can be combined with the Obasan lightweight comforter to create a heavy-weight winter comforter
Filled with 300g/sq. meter of pure organic wool
Luxuriously quilted to prevent wool from shifting over time.
Covered in organic cotton sateen fabric
Chemical-free
3-year warranty
There is an Obasan comforter for every climate.  Obasan's wool comforters come in two different weights and can be joined together to keep you warm even in the coldest weather.
Each comforter is covered in 100% organic cotton sateen and is quilted using a wave pattern to prevent the organic wool from clumping up. The GOTS-certified, organic wool comes from a remote part of Argentina, where the sheep roam free 12 months out of the year. This wool has more spring and resilience than other wools. No chemicals or pesticides have ever been used.  
For the cover, Obasan uses only GOTS-certified organic cotton, which is harvested by hand to keep it pure, with all ginning, spinning, and weaving done in Peru under strict GOTS certification.
Dimensions: Twin (63″x86″) Double (78″x86″) Queen (86″x90″) King (102″x90″)
Obasan Organic Certifications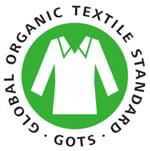 Direct shipping available
---
About Wool Comforters
A wool comforter is a type of bedding that is made entirely or partially of wool. Wool is a natural fiber that is unique in its ability to regulate body temperature and provide warmth even in cold weather. Wool comforters are very popular for those who live in colder climates, or who simply enjoy the warmth and coziness of wool bedding. They are also known for their durability and hypoallergenic qualities, making them a great option for those with allergies or sensitive skin. Wool comforters come in a variety of styles and sizes to suit any need or preference.