Description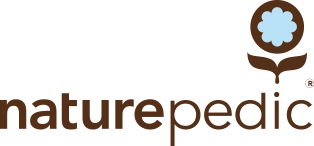 The Serenade Luxury Organic Mattress from Naturepedic combines four of the finest organic bedding ingredients into one mattress. These ingredients make it a perfect combination of exceptional design and superior comfort. Naturepedic constructs the Serenade mattress with organic encased coils, organic latex, organic wool, and organic cotton.
This completely organic mattress is a luxurious, healthy, and comfortable bed with a hybrid design. Naturepedic begins construction of the Serenade with a support layer of 8″ encased coils with edge support. Then, a 2″ organic comfort layer of organic latex is added for cushioning and pressure point relief.
Customizable Firmness Levels for the Serenade Mattress
We offer the Serenade Organic Luxury Mattress in both plush and cushion-firm comfort levels. 
Plush = 2 inches soft latex, 8 inches plush support coils

Cushion Firm = 2 inches soft latex, 8 inches medium support coils
Please call, order through a showroom, or make a note on your order to indicate which firmness you prefer.
About Naturepedic
Naturepedic is a GOTS-certified organic mattress manufacturer. Thus, they have earned the trust of industry professionals and discriminating consumers across the country. Naturepedic products meet the strictest GREENGUARD® certification standards for eliminating chemical emissions.
At Naturepedic, they believe natural materials are at the core of superior comfort and support. Would you rather sleep on a pile of chemicals or be surrounded by the finest organic materials mother nature offers?  
Amish craftspeople construct this bed and take great pride in their work. Since their enduring craftsmanship is made to last, a 20-year limited warranty covers this mattress.