Description

This completely organic wool pillow will invite you to go to sleep! One side is covered in silky organic cotton and the other is covered in soft cotton jersey so that you can flip your pillow depending on your sleeping temperature. The organic wool fill provides superior support.
Pillow loft can be adjusted by unzipping the pillow core and removing or adding wool. Filling can be messy – we suggest to do it over a kitchen sink with drain plug or outside
This pillow comes with a 3-year warranty.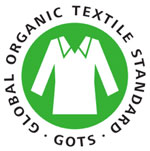 Name
Obasan Organic Wool Adjustable Bed Pillow - Standard
Obasan Organic Wool Adjustable Bed Pillow - Queen
Obasan Organic Wool Adjustable Bed Pillow - King
SKU
OOWP-standard
OOWP-queen
OOWP-king
Price
$169.00
$179.00
$189.00
Pillow Size
Standard
Queen
King
Shipping
This item typically ships in 2-3 weeks.  Shipping rates  >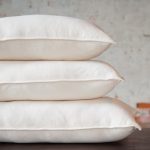 | | |
| --- | --- |
| Name | Obasan Organic Wool Adjustable Bed Pillow - Standard |
| SKU | OOWP-standard |
| Price | $169.00 |
| Pillow Size | Standard |
| Shipping | This item typically ships in 2-3 weeks.  Shipping rates  > |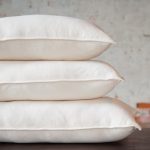 | | |
| --- | --- |
| Name | Obasan Organic Wool Adjustable Bed Pillow - Queen |
| SKU | OOWP-queen |
| Price | $179.00 |
| Pillow Size | Queen |
| Shipping | This item typically ships in 2-3 weeks.  Shipping rates  > |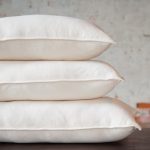 | | |
| --- | --- |
| Name | Obasan Organic Wool Adjustable Bed Pillow - King |
| SKU | OOWP-king |
| Price | $189.00 |
| Pillow Size | King |
| Shipping | This item typically ships in 2-3 weeks.  Shipping rates  > |