Meet the Brands: Holy Lamb Organics
What is Holy Lamb Organics about?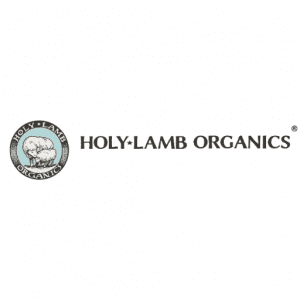 Holy Lamb Organics specializes in environmentally sound bedding basics made of all-natural materials. Their mission is: "To create beautiful, sustainably handcrafted products using all-natural and organic materials for a healthy, eco-friendly life and home."
Holy Lamb Organics takes their responsibility seriously – responsibility to the environment, social responsibility, and responsibility to their staff and customers. Along with being a zero-waste company, they also are a chemical-free environment. Their consistency and commitment to their company values are both inspiring and striking. All of their products are handmade with care in Oakville, WA using only the finest ingredients for a final result sure to safeguard your health against toxins, chemicals, and pesticides.
Beginnings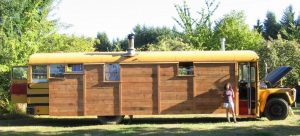 Founded as a home-based, owner-operated, one-product business, HLO had its humble beginnings in a reconfigured school bus! When the original owner was disappointed in the quality of travel pillows as she was looking to take one on a backpacking trip – she decided to make her own, and Holy Lamb Organics was born. They began as a company committed to zero-waste, handcrafted products from all-natural materials. Soon, their product line expanded to include comforters, toppers, and pillows – all made with clean, natural wool.
Holy Lamb began as a woman-owned company and continues to utilize women in key positions.
The Next Generation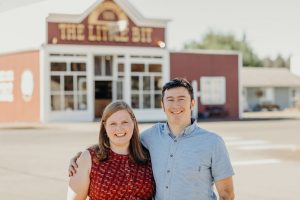 Enter Jason and Mindy Schaefer. When the original owner needed to move on, Jason and Mindy took over. Their interest in natural bedding and mattresses began in 2011 when Mindy encountered medical issues. To find a solution, they tried many things – air purifiers, getting the dogs out of the bedroom, and other remedies. As time went on, Mindy was finding it difficult to focus on her work due to the medical issues she was experiencing. Finally, they realized that it was the mattress they had purchased. After switching their mattress, her health problems were alleviated. Because of this, Jason and Mindy were very committed to working with a clean, green company. Holy Lamb began as a woman-owned company and continues to utilize women in key positions. Mindy runs the production area, which is predominantly female. They are careful about the quality and catching any errors, treating the products as if they were going to their own home. The employees enjoy a true sense of community and of working together for a cause. There is also an organic garden that they work on together at their production location (although with wildfires and not being able to be outside much, it has gotten a little overgrown). Because they are a zero-waste company, they use any scraps created in production for things like pet beds. In addition, they are a scent-free and chemical-free facility, making their products perfect for those who have Multiple Chemical Sensitivities. As you peruse their products, you will find adjustable and supportive sleep pillows, plush toppers, and an innovative dual-weight comforter that you can customize so each side is a different warmth!
The future of Holy Lamb Organics
Holy Lamb Organics will celebrate its 20th year in business this year. As the company continues to grow, they will be working on updating its branding. They will also continue to work on sourcing materials for their products (which is increasingly challenging during the present situation, but they are doing it!). If you are looking for a brand that has a firm commitment to all-natural, non-toxic products, as well as taking seriously their environmental responsibility, Holy Lamb Organics fits the bill perfectly. Their motto is "No dyes, no chemicals, no synthetics, and no counting sheep!" Their full and interesting story, as well as links to all of their sustainable products, can be found here on their brand page.