Sleeping Solutions for Small Spaces
---
Living in a small apartment, as compared to owning a house, provides someone with the opportunity to have more time for themselves and to care for their interests instead of spending that time clearing lawns, fixing the furnace, or shoveling the sidewalk. Time is one of the most important benefits of having an apartment to oneself. There's no chance of enjoying a good thing without it having any disadvantages, and in this case, there are many problems that come with owning an apartment.
---
The first of such problems to come to mind is, you guessed it: space. No matter how big a small apartment is, it will become filled with luxury items and other junk rather quickly. This accumulation of little-used objects is no reason to dismiss the thought of getting an apartment. Like everything else in life, every problem has its solution. In this case, proper and adequate planning and considerate solutions are the best way out.
For example, the bed size plays a massive role in occupying too much real estate; thus, considering other alternative bed types, including an adjustable bed, can help here. Though comfortability is the ultimate goal when it's time to rest at night, when you decide to live in an apartment, there are some noble sacrifices you'd have to make and which would be worth it at the end of the day. The following are samples of beddings that you could use to replace the king-sized ones occupying too much space in the apartment.
---
The Daybed

Cisco April Daybed
Daybeds are beautifully designed multi-functional furniture with arms and a back that makes sitting comfortable enough, just as an average couch would. A daybed doesn't occupy too much space, and it is a comfortable and durable place to sleep.
---
The Sleeper Sofa

Hayden Deluxe, Available as Sleeper
This is in the form of a couch but with a metal frame that is folded under the seating cushions and designed in such a way that you can unfold it to create a bed. Although this looks and feels more like sleeping on a couch as some sleeping habits might have to be eradicated to ensure that the comfort zone is comfortable and will also help to manage the little space that is available in the apartment. Some Cisco Brothers sofas, such as the Beverly or the Elm, can be built as sleeper sofas.
---
The Futon

A futon is a soft and shaped mattress with a quilt. It is relatively light and very easy to fold. The bed allows for free movements within your living space during working hours. There are quite a few differences between futons and their frames. Choosing the best combination for your needs and your particular apartment configuration will ensure that the futon advantage gets maximized.
---
Maximize Storage Space
Utilizing under-the-bed drawers is another popular choice when maximizing space.  A number of bed frames can be outfitted with drawers underneath, eliminating the need for a separate dresser to store your clothing. This is a sleek and stylish way to use your space.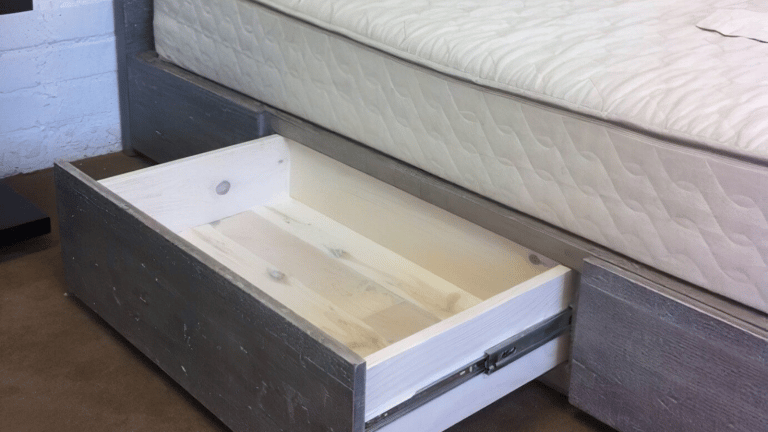 ---
In conclusion, choosing to live in a small apartment is not wholly a bad idea. Almost all the demerits of that choice can be rectified by a proper choice of accessories and self-imposed living style. It all depends on how much you're willing to sacrifice in order to make sure that the apartment doesn't only give comfort and convenience, but also a solution to almost all the problems that clutter life in a bigger space.