Description

The Obasan organic cotton mattress pad protector provides a pure, hygienic covering for your mattress. Because it is made of pure organic cotton, it is breathable and comfortable. By absorbing your body moisture, this cover will protect your mattress. Best of all, this organic cotton mattress cover is made of soft and stretchy cotton jersey for your comfort and can be customized to any mattress thickness.
This item comes with a 3 year warranty.
The Nahanni line of mattress covers by Obasan protects your mattress and is also good for the environment. Obasan uses only GOTS-certified organic cotton, which is harvested by hand to keep it pure, with all ginning, spinning and weaving done in Peru under strict GOTS certification.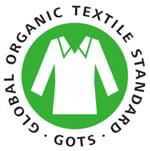 CARE of the Obasan Organic Cotton Mattress Pad
Machine wash in warm water by itself to keep from pilling. Machine dry on medium heat by itself.
Material is very stretchy. After drying the cover, place on the mattress and pull from the corners to loosen fit.