Description
Available exclusively through The Clean Bedroom, the Hudson Organic Mattress is designed to offer a comfortable, healthy, organic mattress at a price to fit most budgets. This mattress was our top pick for an affordable organic mattress in our 2020 Best Mattresses Guide.
The Hudson mattress is completely organic for a pure and healthy night of sleep with no worries! The core is five inches of firm organic GOLS-certified Dunlop latex which provides ideal support, while the top 3-inch layer of medium organic Dunlop latex offers a pressure-relieving surface that helps reduce tossing and turning through the night. The Hudson organic mattress is wrapped in GOTS-certified organic cotton and quilted with GOTS-certified organic wool which serves as an extra layer of comfort as well as being a natural flame retardant. Wool also helps to regulate temperature, so it helps you to sleep cooler for a deeper sleep.
Our optional Canadian hardwood foundation is a nice complement for the mattress should your mattress need a support surface. Only FSC (Forestry Stewardship Council) woods are used in Obasan foundations, so as to be environmentally responsible. Obasan's foundations are made of a combination of spruce and poplar so they are Saturday and strong, yet lightweight and easy to move.
The Hudson Organic Mattress is a great choice for anyone in the family at an affordable price point!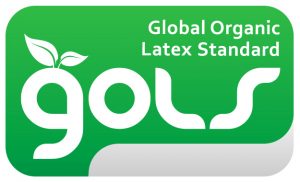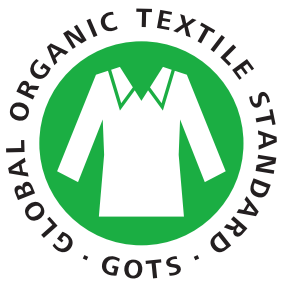 | | | | | | | | | | | | | |
| --- | --- | --- | --- | --- | --- | --- | --- | --- | --- | --- | --- | --- |
| Name | Naturally Organic Hudson Organic Mattress | Naturally Organic Hudson Organic Mattress | Naturally Organic Hudson Organic Mattress | Naturally Organic Hudson Organic Mattress | Naturally Organic Hudson Organic Mattress | Naturally Organic Hudson Organic Mattress | Naturally Organic Hudson Organic Mattress | Naturally Organic Hudson Organic Mattress | Naturally Organic Hudson Organic Mattress | Naturally Organic Hudson Organic Mattress | Naturally Organic Hudson Organic Mattress | Naturally Organic Hudson Organic Mattress |
| SKU | NO-Auberge | NO-Auberge | HUD-T-NF | NO-Auberge | NO-Auberge | NO-Auberge | NO-Auberge | NO-Auberge | NO-Auberge | NO-Auberge | NO-Auberge | NO-Auberge |
| Price | $1,399.00 | $1,998.00 | $1,399.00 | $1,998.00 | $1,999.00 | $2,698.00 | $1,999.00 | $2,698.00 | $2,699.00 | $3,798.00 | $2,699.00 | $3,798.00 |
| Foundation? | No Foundation | Foundation | No Foundation | Foundation | No Foundation | Foundation | No Foundation | Foundation | No Foundation | Foundation | No Foundation | Foundation |
| Size | Twin | Twin | TwinXL | TwinXL | Full | Full | Queen | Queen | King | King | California King | California King |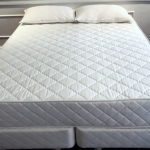 | | |
| --- | --- |
| Name | Naturally Organic Hudson Organic Mattress |
| SKU | NO-Auberge |
| Price | $1,399.00 |
| Foundation? | No Foundation |
| Size | Twin |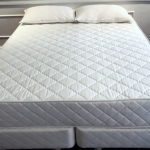 | | |
| --- | --- |
| Name | Naturally Organic Hudson Organic Mattress |
| SKU | NO-Auberge |
| Price | $1,998.00 |
| Foundation? | Foundation |
| Size | Twin |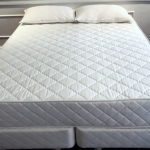 | | |
| --- | --- |
| Name | Naturally Organic Hudson Organic Mattress |
| SKU | HUD-T-NF |
| Price | $1,399.00 |
| Foundation? | No Foundation |
| Size | TwinXL |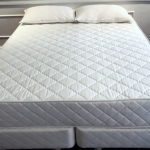 | | |
| --- | --- |
| Name | Naturally Organic Hudson Organic Mattress |
| SKU | NO-Auberge |
| Price | $1,998.00 |
| Foundation? | Foundation |
| Size | TwinXL |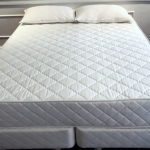 | | |
| --- | --- |
| Name | Naturally Organic Hudson Organic Mattress |
| SKU | NO-Auberge |
| Price | $1,999.00 |
| Foundation? | No Foundation |
| Size | Full |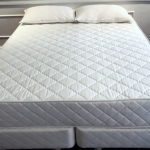 | | |
| --- | --- |
| Name | Naturally Organic Hudson Organic Mattress |
| SKU | NO-Auberge |
| Price | $2,698.00 |
| Foundation? | Foundation |
| Size | Full |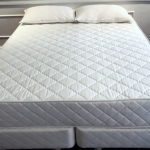 | | |
| --- | --- |
| Name | Naturally Organic Hudson Organic Mattress |
| SKU | NO-Auberge |
| Price | $1,999.00 |
| Foundation? | No Foundation |
| Size | Queen |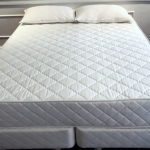 | | |
| --- | --- |
| Name | Naturally Organic Hudson Organic Mattress |
| SKU | NO-Auberge |
| Price | $2,698.00 |
| Foundation? | Foundation |
| Size | Queen |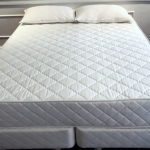 | | |
| --- | --- |
| Name | Naturally Organic Hudson Organic Mattress |
| SKU | NO-Auberge |
| Price | $2,699.00 |
| Foundation? | No Foundation |
| Size | King |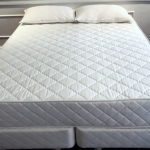 | | |
| --- | --- |
| Name | Naturally Organic Hudson Organic Mattress |
| SKU | NO-Auberge |
| Price | $3,798.00 |
| Foundation? | Foundation |
| Size | King |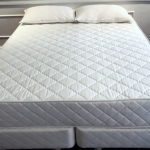 | | |
| --- | --- |
| Name | Naturally Organic Hudson Organic Mattress |
| SKU | NO-Auberge |
| Price | $2,699.00 |
| Foundation? | No Foundation |
| Size | California King |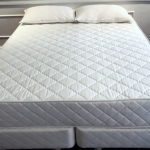 | | |
| --- | --- |
| Name | Naturally Organic Hudson Organic Mattress |
| SKU | NO-Auberge |
| Price | $3,798.00 |
| Foundation? | Foundation |
| Size | California King |