Description
Available exclusively through The Clean Bedroom, the Hudson Organic Mattress is designed to offer a comfortable, healthy, organic mattress at a price to fit most budgets. This mattress was our top pick for an affordable organic mattress in our 2020 Best Mattresses Guide.
The Hudson mattress is completely organic for a pure and healthy night of sleep with no worries! The mattress is eight inches thick to provide comfort and support. The core is five inches of firm organic GOLS-certified Dunlop latex, which provides an ideal support layer. The top 3-inch layer of medium organic Dunlop latex offers a pressure-relieving surface that helps reduce tossing and turning through the night. Each layer is individually wrapped to prevent shifting.
Organic latex is pure, non-toxic, and the perfect supportive surface for sleeping. It conforms to your body, providing support just where you need it. Also, latex mattresses are healthy as they are naturally dust-mite resistant, anti-bacterial, and insect-repellent. They are durable as well. This mattress comes with a 20-year warranty.
The Hudson organic mattress latex layers are stacked, wrapped in GOTS-certified organic cotton, and quilted with GOTS-certified organic wool. The wool serves as an extra layer of comfort as well as being a natural flame retardant. Wool also helps to regulate temperature and wicks away moisture so that you can sleep cooler and drier for a deeper sleep. Quilted together with organic cotton, wool provides the perfect soft sleeping surface.
If you desire a mattress with more of a plush surface, check out our Hudson Luxe mattress – it is the same organic mattress, but with an attached topper.
To learn more about latex mattresses, check out our FAQs about latex mattresses.
The Hudson Organic Mattress Foundation
Our optional Canadian hardwood foundation is a nice complement for the mattress should your mattress need a support surface. Only FSC (Forestry Stewardship Council) woods are used in these foundations to be environmentally responsible. FSC woods come from forests that are carefully managed to preserve forests for future generations. Also, FSC standards protect water quality and prohibit the spraying of highly hazardous chemicals.
These foundations are made of a combination of spruce and poplar, so they are sturdy and strong.  At the same time, they are lightweight and easy to move. Spruce is one of the most durable and long-lasting woods. Poplar is eco-friendly, as the trees grow quickly and can be sustainably harvested easily.
The Hudson foundation is available with or without 4″ legs.
The Hudson Organic Mattress is a great sustainable choice for anyone in the family at an affordable price point!
| | | | | | | | | | | | | |
| --- | --- | --- | --- | --- | --- | --- | --- | --- | --- | --- | --- | --- |
| Name | Naturally Organic Hudson Organic Mattress | Naturally Organic Hudson Organic Mattress | Naturally Organic Hudson Organic Mattress | Naturally Organic Hudson Organic Mattress | Naturally Organic Hudson Organic Mattress | Naturally Organic Hudson Organic Mattress | Naturally Organic Hudson Organic Mattress | Naturally Organic Hudson Organic Mattress | Naturally Organic Hudson Organic Mattress | Naturally Organic Hudson Organic Mattress | Naturally Organic Hudson Organic Mattress | Naturally Organic Hudson Organic Mattress |
| SKU | NO-Auberge | NO-Auberge | HUD-T-NF | NO-Auberge | NO-Auberge | NO-Auberge | NO-Auberge | NO-Auberge | NO-Auberge | NO-Auberge | NO-Auberge | NO-Auberge |
| Price | $1,399.00 | $1,998.00 | $1,399.00 | $1,998.00 | $1,999.00 | $2,999.00 | $1,999.00 | $2,999.00 | $2,699.00 | $3,799.00 | $2,699.00 | $3,799.00 |
| Foundation? | No Foundation | Foundation | No Foundation | Foundation | No Foundation | Foundation | No Foundation | Foundation | No Foundation | Foundation | No Foundation | Foundation |
| Size | Twin | Twin | TwinXL | TwinXL | Full | Full | Queen | Queen | King | King | California King | California King |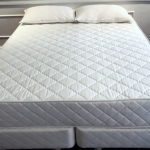 | | |
| --- | --- |
| Name | Naturally Organic Hudson Organic Mattress |
| SKU | NO-Auberge |
| Price | $1,399.00 |
| Foundation? | No Foundation |
| Size | Twin |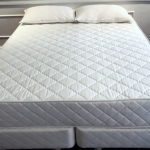 | | |
| --- | --- |
| Name | Naturally Organic Hudson Organic Mattress |
| SKU | NO-Auberge |
| Price | $1,998.00 |
| Foundation? | Foundation |
| Size | Twin |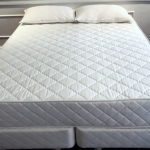 | | |
| --- | --- |
| Name | Naturally Organic Hudson Organic Mattress |
| SKU | HUD-T-NF |
| Price | $1,399.00 |
| Foundation? | No Foundation |
| Size | TwinXL |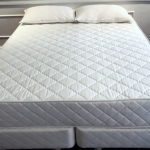 | | |
| --- | --- |
| Name | Naturally Organic Hudson Organic Mattress |
| SKU | NO-Auberge |
| Price | $1,998.00 |
| Foundation? | Foundation |
| Size | TwinXL |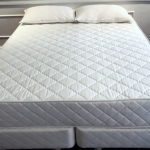 | | |
| --- | --- |
| Name | Naturally Organic Hudson Organic Mattress |
| SKU | NO-Auberge |
| Price | $1,999.00 |
| Foundation? | No Foundation |
| Size | Full |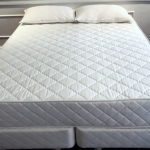 | | |
| --- | --- |
| Name | Naturally Organic Hudson Organic Mattress |
| SKU | NO-Auberge |
| Price | $2,999.00 |
| Foundation? | Foundation |
| Size | Full |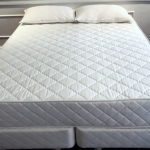 | | |
| --- | --- |
| Name | Naturally Organic Hudson Organic Mattress |
| SKU | NO-Auberge |
| Price | $1,999.00 |
| Foundation? | No Foundation |
| Size | Queen |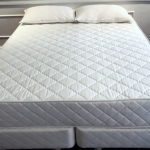 | | |
| --- | --- |
| Name | Naturally Organic Hudson Organic Mattress |
| SKU | NO-Auberge |
| Price | $2,999.00 |
| Foundation? | Foundation |
| Size | Queen |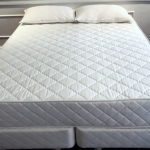 | | |
| --- | --- |
| Name | Naturally Organic Hudson Organic Mattress |
| SKU | NO-Auberge |
| Price | $2,699.00 |
| Foundation? | No Foundation |
| Size | King |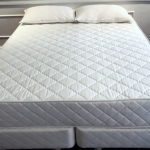 | | |
| --- | --- |
| Name | Naturally Organic Hudson Organic Mattress |
| SKU | NO-Auberge |
| Price | $3,799.00 |
| Foundation? | Foundation |
| Size | King |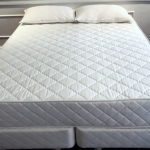 | | |
| --- | --- |
| Name | Naturally Organic Hudson Organic Mattress |
| SKU | NO-Auberge |
| Price | $2,699.00 |
| Foundation? | No Foundation |
| Size | California King |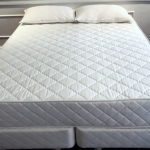 | | |
| --- | --- |
| Name | Naturally Organic Hudson Organic Mattress |
| SKU | NO-Auberge |
| Price | $3,799.00 |
| Foundation? | Foundation |
| Size | California King |