NORTH AMERICAN MADE BEDROOM PRODUCTS GUIDE Part 1
  Here at The Clean Bedroom, we are proud to offer a vast selection of North American-made bedroom products from companies that are trustworthy, family-owned, and create quality products. Here (and in next week's post) is a definitive guide to these bedroom products and the companies that craft them right here in North America. Each of these brands carries a story with them.  Most are family-owned businesses that handmake their own items.  Many of them have been with The Clean Bedroom for a dozen years or more.  There are so many of these businesses that we separated them into two parts. So stay tuned for next week also!
Why buy North American-made?
Many products made overseas use materials shipped from North America, which then get shipped back to the continent. This alone creates unnecessary use of petroleum and emissions. Furthermore, manufacturing overseas can involve using dangerous, heavily polluting processes. As mentioned earlier, many of our vendors hand-make their products, which further cuts down on the amount of emissions.
Several importing countries do not have or enforce labor regulations, resulting in inhumane working conditions including long hours, child labor, very low wages, etc.. Buying American and Canadian-made products helps support safe working conditions and child labor laws.
The U.S. Consumer Product Safety Commission and Canada's Consumer Product Safety Act requirements ensure that manufacturers produce high-quality products that are safe for consumers. If you buy their products you can rest easy knowing they comply with these consumer protection laws and safety standards. [Check out the complete infographic here]
North American Made Product List by Brand, Part 1
Obasan
A family-owned business since 1985, Obasan conducted years of sleep research to be able to craft the ideal mattress and sleep products. Obasan proudly offers products designed, hand-built, and shipped by their team of master craftspeople. Always made to order in Ottawa, Canada, their mattresses are made with some of the world's best GOTS and GOLS certified organic rubber, wool, and cotton. Manufactured in a certified factory, Obasan spares no expense when it comes to bringing you the most ethical and sustainable mattresses. Sleep experts tailor each product to unique specifications, providing customers with the best sleep a bed can offer. More about their story HERE Favorite product:  Their mattresses are fully organic; the 12″ studio is practical and luxurious. At The Clean Bedroom: https://www.thecleanbedroom.com/brand/obasan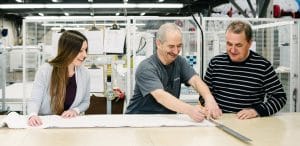 Maple Corner Woodworks
Beginning in 1982 in a small Vermont shop, Maple Corner Woodworks holds the highest standards for quality, consistency, and design. As their business and reputation for quality products has grown, their craftsmen have kept and improved upon the original visions that started the company. Meticulously examining even the smallest details of their products, allows customers to collect pieces years apart, knowing they will fit together as if they were made at the same time. Additionally, they harvest wood in a responsible manner that helps preserve forests, and whenever possible buy wood that supports organizations with this same goal. Favorite product: The Panel Bed shown below is a true classic! At The Clean Bedroom: https://www.thecleanbedroom.com/brand/maple-corner-woodworks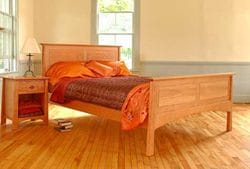 Suite Sleep 
Angela Owens, President of Suite Sleep, Inc., has had a passion for healthy living and the environment for over 20 years. Because of this, in 2000 she moved to Boulder, CO, and opened a natural home furnishings store, Suite Sleep. As a pioneer in the sustainable bedding industry, Angela has spent the past 12 years building and shaping this bedding niche. Today, with over 15 years of experience in the industry, she is committed to being a leader in the industry by providing the highest quality products with excellent customer service.  Suite Sleep bedding is a great choice for healthy shopping and at The Clean Bedroom, we are pleased to offer you selections featuring the best of Suite Sleep. Favorite Product:  The Washable Wool Mattress Pad – helps you sleep cool and it's washable! At The Clean Bedroom: https://www.thecleanbedroom.com/brand/suite-sleep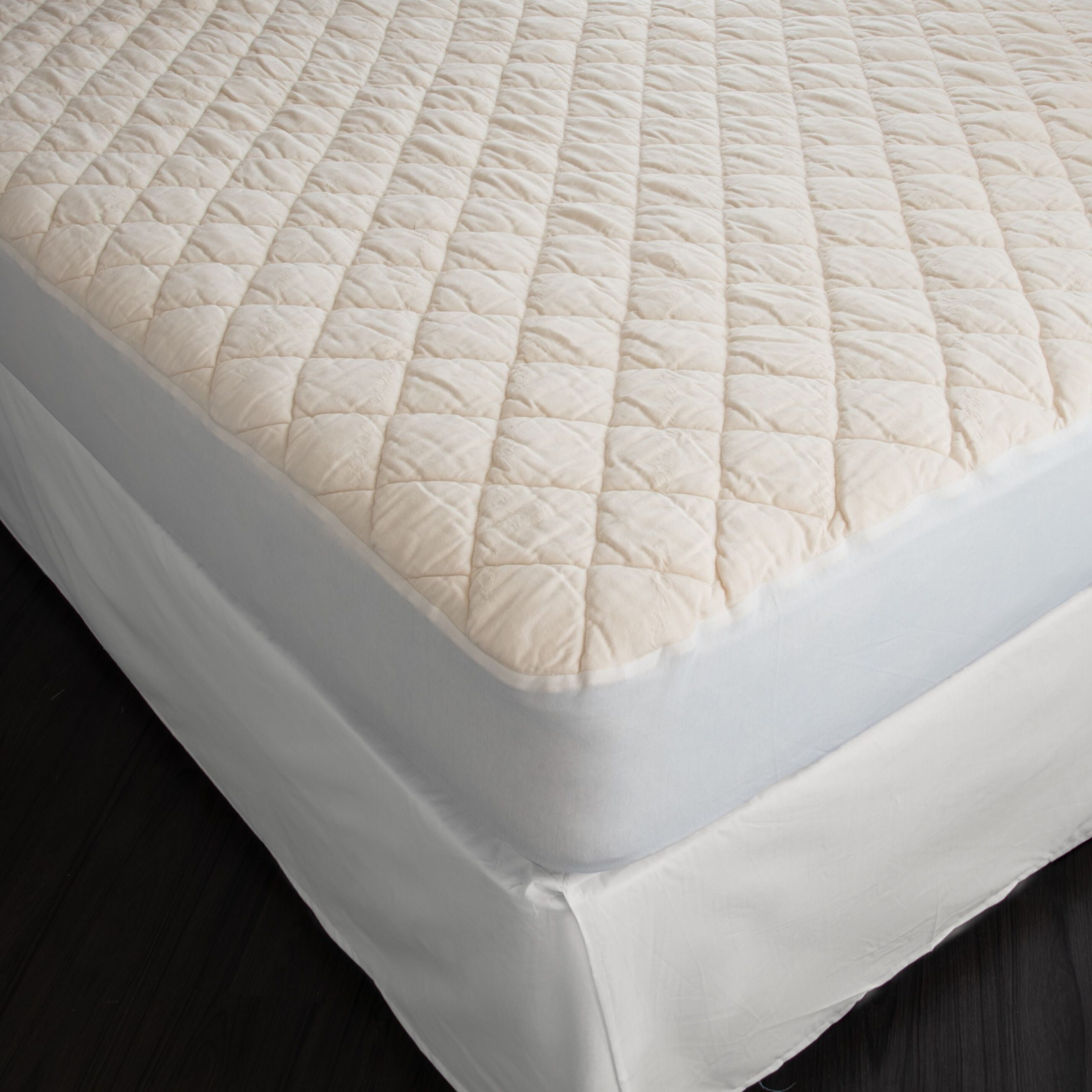 Royal Pedic
Every Royal Pedic mattress is handcrafted in Southern California. For over 70 years, Royal Pedic has been dedicated to promoting healthful sleep. By using the finest natural and hypoallergenic materials, with their expert craftsmanship, Royal Pedic mattresses have been the choice for celebrities, sports stars, U.S. Presidents, and royalty. Utilizing the most premium natural ingredients available – they hand-stuff each mattress with cotton grown in Texas and California, a process that began with the company's founder Abe Caplan in the 1930s. Royal Pedics products ensure a consistent, supportive sleeping surface you're sure to love. Read more of their story! Favorite product: Their cotton mattress with wool wrap provides optimal support and comfort! At The Clean Bedroom: https://www.thecleanbedroom.com/brand/royal-pedic