Guest blogger: Jennifer Thibodeau, Marketing Manager
---
Wondering why you should choose organic and all-natural bedding as opposed to standard bedding found on your local department store shelves?
The materials are raised and processed without toxic chemicals such as formaldehyde, boric acid, and benzene
Conventional cotton is responsible for 25% of the insecticides used worldwide
Pesticides have been linked to the collapse of species including bees, fish, bats, and birds
Organic sheets and other bedding made without dyes and chemical bleaches are softer and gentler to your skin, a great relief to people suffering from eczema
Organic blankets and comforters can keep you warm and cozy without overheating because the fibers breathe
Pillows made with organic cotton, wool, or rubber provide superior support and protection from dust mite allergens, offering relief to allergy and asthma sufferers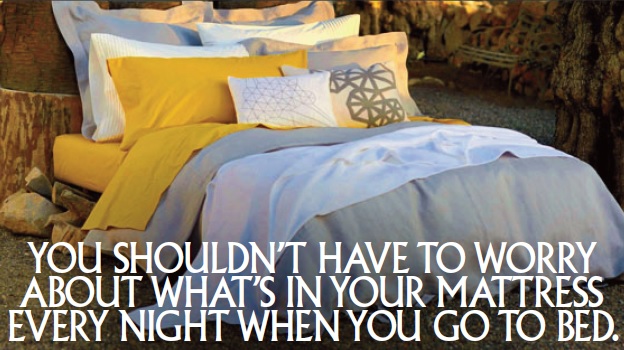 You sleep away one third of your life – why not sleep healthy?
For a look inside TCB and for healthy sleep information every day, find and follow The Clean Bedroom on Facebook, Twitter, Pinterest, Instagram, and Tumblr!
sources:
US National Library of Medicine
Environmental Justice Foundation