American Made Products Guide, Part 2
So many eco-friendly brands!  Below you will find part two of our feature on American brands!
Holy Lamb Organics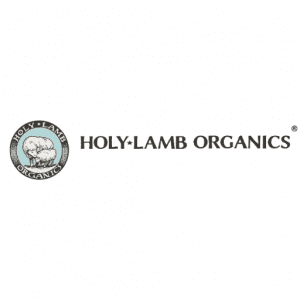 We have worked with Holy Lamb Organics for many years! Holy Lamb Organics specializes in environmentally sound bedding basics made of all-natural materials. All of their products are handmade with care in Oakville, WA using only the finest ingredients. Since Holy Lamb Organics uses wool sourced only from small sheep farmers within the USA, they also help the planet by cutting down on transportation factors as much as possible while helping local farmers stay in business.  The wool comes to Holy Lamb Organics incredibly clean and ready to use in their high-quality products. Their wool is never chemically treated either with pesticides or flame retardants, so it remains soft and breathable.
In addition, their facility is scent-free and chemical-free, making their products an excellent choice for those with chemical sensitivities. Their sustainable practices include 100% zero waste of their manufacturing by-products, no synthetics — only Premium Eco-wool, organic cotton, and natural latex are used — and utilizing green building practices. Their employees are offered cash incentives to carpool or bike to work, and all work in the community organic garden. When looking for a company with an obsessive commitment to healthy practices and natural products,  this is a brand with a clear mission. Their motto is "No dyes, no chemicals, no synthetics, and no counting sheep!"
Favorite item: Holy Lamb Organics Ultimate Sleep Topper: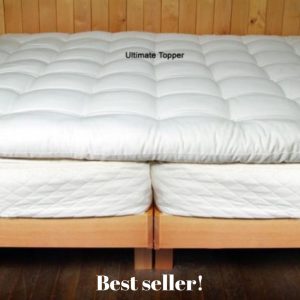 At The Clean Bedroom: /brand/holy-lamb-organics
Naturepedic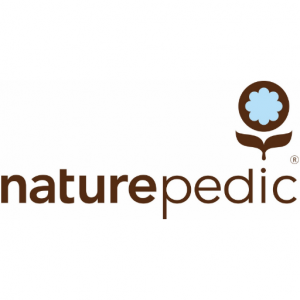 Naturepedic is a family-owned business that is proud to offer some of the best certified organic mattresses. Manufactured right in the U.S.A., Naturepedic holds a reputation for producing quality products. All their mattresses have been designed with the help of pediatricians, orthopedic specialists, chemists, and engineers. Research and design is coordinated by G.E.M. Testing & Engineering Labs in Cleveland, Ohio. Naturepedic is also the first and only mattress company to specialize exclusively in the design and manufacturing of infant and children's organic mattresses. When you buy a Naturepedic mattress, you can feel proud knowing you are supporting U.S. jobs and industry and can rest assured your bed was crafted by people who care.
Favorite Item:
Naturepedic EOS Classic Hybrid Mattress (our top choice for a hybrid mattress in our 2020 Best Mattress Guide).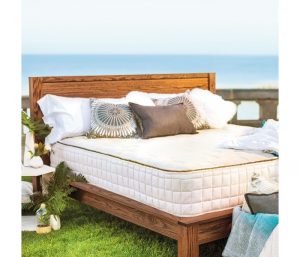 At The Clean Bedroom: /brand/naturepedic
Savvy Rest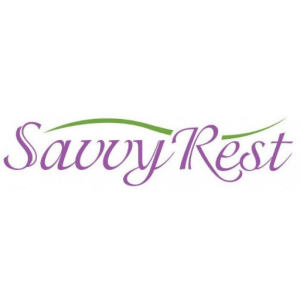 Savvy Rest organic mattresses are made in central Virginia. Their mission and products were created in response to growing concerns about the use of toxic chemicals in most conventional mattresses. Savvy Rest's mattresses are made using natural latex rubber and certified organic wool and cotton. The Savvy Rest bedding line includes everything you need to achieve a fully organic sleep experience, with everything from mattresses to toppers, sheets, mattress pads, pillows and more. 
Savvy Rest also partners with American Forests, the nation's oldest nonprofit conservation organization, to help protect our forests. Additionally, buying from Savvy Rest helps support the American ReLeaf program. For every Savvy Rest purchase, they donate 5 trees to be planted in struggling forests around the world.
Favorite product:  Savvy Rest Esmont Solid Wood Bed Frame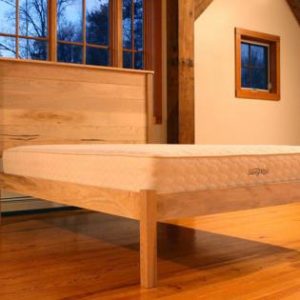 At The Clean Bedroom: /brand/savvy-rest
Urban Woods

Urban Woods is the leading designer and manufacturer of reclaimed wood furniture in the USA. They make beautiful custom designs to fit in any environment. Urban Woods crafts their eco-friendly furniture in the most sustainable way without the use of imported hardwoods, medium density firewood, or toxic glues. By using reclaimed wood, this allows their factory to minimize damage done to the world's forests, recycle waste wood, and provide local jobs. All the woods used in producing their furniture are reclaimed from local sources in Los Angeles, helping to reduce forest clear destruction and air pollution. 
Favorite item: Urban Woods Zuma Bed Frame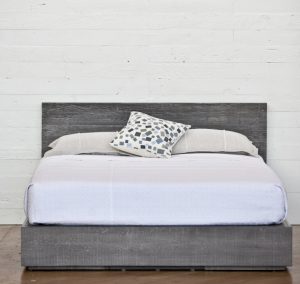 At The Clean Bedroom: /brand/urban-woods
Vermont Furniture Designs

Vermont Furniture Design is a well-known and generation-owned furniture company in Winooski, VT. Proud to build solid hardwood furniture that delivers custom quality without the custom price. In a world that's been overtaken by mass-produced products, Vermont Furniture Designs strives to make furniture that stands out among the others. Building fine heirloom furniture that lasts takes time and cannot be rushed by taking shortcuts. All their furniture is complimented by unbroken lines of solid wood with few laminated or glued-together parts. Parts produced in multiples are then handed off to small teams of people who work by hand in the traditional bench-crafted fashion.
Favorite item: Vermont Furniture Designs Skyline Bed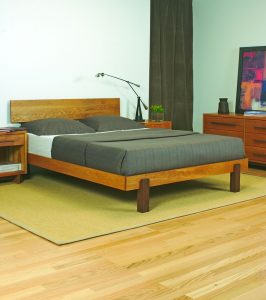 At The Clean Bedroom: /brand/vermont-furniture-designs
OMI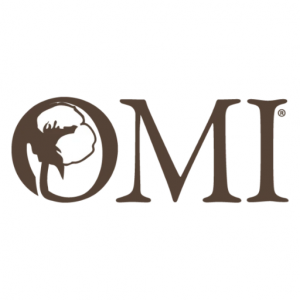 The first company to certify an organic innerspring mattress in 2008, Organic Mattresses, Inc., otherwise known as OMI, is more than just a manufacturer of certified organic mattresses and bedding. OMI is a full-circle environmental company committed to offering pure organic mattresses and sleep products. Made responsibly from renewable materials, Urban Wood's mattresses are handcrafted in their Eco Factory™ in Northern California. Their smoke and fragrance-free facility is strictly natural and undergoes regular audits, to assure the purest products. Additionally, their materials are GOLS and GOTS certified, sure to provide you with your best night's sleep. 
Favorite item:  OMI Rossa Hybrid Mattress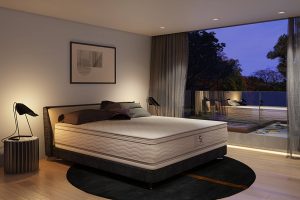 At The Clean Bedroom:  /brand/omi
Ogallala Comfort Company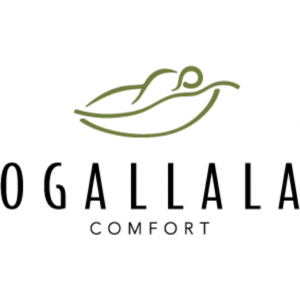 Ogallala believes it is bettering people's lives with products that comfort, protect, and improve health. For many, allergies are a big concern when it comes to purchasing down products. Luckily, if you're allergic to down, Ogallala Comfort Company offers the solution. The Syriaca (milkweed) fibers calm the allergens in down, making their products hypoallergenic, even for those with down allergies. Each product is a luxurious blend of the two, ensuring that you are not only adding all-natural products to your bed but ensuring that you are calming potential allergy flare-ups before they even happen. We have a variety of products available, including pillows, comforters, duvets, and even a featherbed.  In addition, Syriaca clusters are a natural dust mite repellant, so you don't have to worry about any bug issues.
Best of all, these items contain no chemical flame retardants and are non-toxic. All down is sourced according to the Responsible Down Standard and no live-plucking is involved.
Geese are treated humanely in every step of the process.
Each product is filled with several different weights of Hypodown, so you can find the perfect option for your temperature needs.  All items made in Ogallala, Nebraska, USA.
Favorite product:  Sequoia Hypoallergenic Down Comforter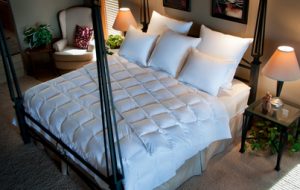 At The Clean Bedroom: /brand/ogallala-comfort-company
Sachi Organics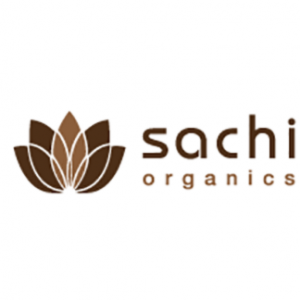 We are so thankful to be working with Sachi Organics. For over 30 years, Sachi Organics has designed and manufactured high-quality pillows to enrich and sustain the planet and those who inhabit it. With their commitment to sourcing materials locally from family farms, Sachi organic bedding supports American farmers, utilizing raw products from farms in Texas, South Dakota, and California. They have built a solid network with organic farmers and trusted organic suppliers with their commitment to use socially responsible mills as part of an effort to stimulate local agriculture economy and ensure quality control. The only exception to this American-made collection is kapok from the silk plant which is imported. All-natural wool, organic buckwheat and millet hulls, organic cotton, natural kapok and natural latex — these are the materials you will find in Sachi pillows.  Mentioned in the New York Times, Sachi pillows are proudly made in New Mexico, USA. Their products contain no flame retardants and are chemical-free.
Favorite Item:  Sachi Organics Wooly Bolas Adjustable Bed Pillow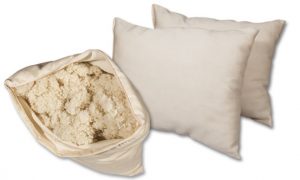 At The Clean Bedroom: /brand/sachi-organics
We hope you enjoy exploring these American-made brands with names you can trust for the best in all-natural and organic materials. To read our first installment of North American made products, look HERE:  For more info on each brand, check out our brand page.